Meet Dr. Justin Hoffman, ND, NMD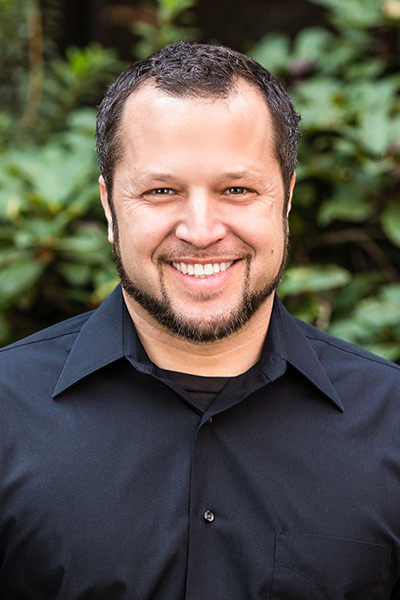 Dr. Justin Hoffman is a Licensed Naturopathic Doctor and Naturopathic Medical Doctor. He is a graduate of the National College of Natural Medicine (NCNM), the country's leading and most prestigious naturopathic medical program based in Portland, Oregon.
As a primary care doctor, he focuses on the natural treatment of metabolic imbalances, hormonal imbalances, endocrine disorders, musculoskeletal injuries, weight loss and prolotherapy. Dr. Hoffman successfully helps you regain you strength, range of motion and ability to perform your daily tasks without pain and limitation.
He holds advanced certification in bioidentical hormones, orthopaedic medicine and prolotherapy. Additionally, he continues to receive ongoing advanced medical training each year to help treat hormonal imbalances, musculoskeletal conditions and sports injuries. Dr. Hoffman's goal is to help all his patients prevent unnecessary surgeries, the premature effects of aging and to regain their sense of strength and vitality!
Dr. Hoffman is passionate about his work and continues to teach, write and conduct ongoing research each year.
---
State Medical Licenses
California

Naturopathic Medical Doctor (ND, NMD) Lic#ND441

Oregon

Naturopathic Physician (ND) Lic#1695
Affiliations & Memberships
American Association of Naturopathic Physicians
Oregon Association of Naturopathic Physicians
California Naturopathic Doctors Association
American Osteopathic Association of Prolotherapy – Integrative Pain Management
American Association of Orthopaedic Medicine
American Academy of Anti-Aging Medicine
Additional, Specialized Training in Anti-Aging Medicine & Bioidentical Hormones
Hypothyroidism – What they did not Teach you in Medical School (Ron Rothenberg MD)
Testosterone Treatment – Monitoring and Case Studies (Ron Rothenberg MD)
Treating Adult Hormone Deficiency and Case Studies (Ron Rothenberg MD)
Estrogen and Progesterone Therapies in Peri-Menopausal and Menopausal Women (Pam Smith MD)
Testosterone: Diagnosis, Evaluation, and Treatment (Jonathan Wright MD)
Optimizing Hormone Replacement (Ron Rothenberg MD)
Hormone Deficiencies (Thierry Hertoghe MD)
Bioidentical Hormones and the Cardiovascular System – The Benefit of Hormone Optimization (Ron Rothenberg MD)
Perspectives on Women's Hormone Replacement (Jonathan Wright MD)
Hormonal Management of Pain and Inflammation (Ron Rothenberg MD)
Diagnosis and Prevention of Type 2 Diabetes Before it Ever Happens (Jonathan Wright MD)
Hormone Therapy Solutions for Common Female Problems (Thierry Hertoghe MD)
Hormones the Thymus Gland and The Immune System (Thierry Hertoghe MD)
Diagnosis of Hormonal Imbalances Through Physical Examination (Thierry Hertoghe MD)
Review of Pronounced Anti Cancer Activity of 5a-androstane, 17b-diol and 2-methoxyestradiol (Jonathan Wright MD)
Effective Natural Treatment of Thyroid Imbalances (Jonathan Wright MD)
Progesterone in Men With Hormone Imbalances (Thierry Hertoghe MD)
Neutraceuticals used in Bioidentical Hormone Replacement Therapy (Jonathan Wright MD)
Treatment of Adrenal Fatigue (Jonathan Wright MD)
Clinical and laboratory Diagnosis of Adrenal Fatigue (Jonathan Wright MD)
Treatment of Adrenal Weakness (Jonathan Wright MD)
Telomeres and Biologic Aging in Humans – Cutting edge Science of Telomeres (Harvey Bartnof MD)
Hormones and the Brain (Pam Smith MD)
---