Meet Dr. Melissa DeForest, ND, NMD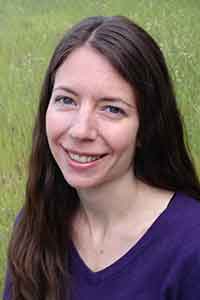 Dr. Melissa DeForest is a Licensed Naturopathic Doctor. A highly skilled and experienced professional, she recognizes every person's story is different. This is why she takes the time to understand and work with your unique needs.
With more than 15 years of medical experience, Dr. DeForest is comfortable addressing all aspects of your health, including your mind, body, and spirit. Often referred to as a "medical detective," she doesn't believe in treating symptoms. Rather, Dr. Deforest focuses on addressing the underlying cause of each disease.
She earned her Doctorate in Naturopathic Medicine from Bastyr University in Seattle, Washington, one of the world's leading universities for Integrative Medicine. She received a BA in biology with a minor in chemistry from Mount Holyoke College in South Hadley, Massachusetts. ​She regularly attends advanced training seminars each year and is constantly striving to further her knowledge by attending national and international seminars on the latest advances in integrative and functional medicine.
A loving wife and proud mother of two, Dr. Deforest loves spending time outdoors with her family. She and her husband have helped their daughters cultivate a love of nature and passion for exploring.
---