Meet Dr. Melissa DeForest, ND, NMD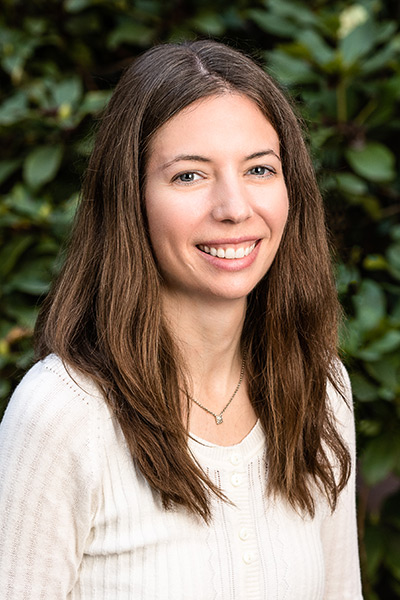 Dr. Melissa DeForest is a Licensed Naturopathic Doctor. A highly skilled and experienced professional, she recognizes every person's story is different. This is why she takes the time to understand and work with your unique needs.
With more than 15 years of medical experience, Dr. DeForest is comfortable addressing all aspects of your health, including your mind, body, and spirit. Often referred to as a "medical detective," she doesn't believe in treating symptoms. Rather, Dr. Deforest focuses on addressing the underlying cause of each disease.
She earned her Doctorate in Naturopathic Medicine from Bastyr University in Seattle, Washington, one of the world's leading universities for Integrative Medicine. She received a BA in biology with a minor in chemistry from Mount Holyoke College in South Hadley, Massachusetts. ​She regularly attends advanced training seminars each year and is constantly striving to further her knowledge by attending national and international seminars on the latest advances in integrative and functional medicine.
A loving wife and proud mother of two, Dr. Deforest loves spending time outdoors with her family. She and her husband have helped their daughters cultivate a love of nature and passion for exploring.
Testimonials: What patients say about Dr. Melissa DeForest
I had GI pain with chronic constipation and the other doctors didn't dig deep enough. They didn't take the time to talk to me and just wanted to keep trying new drugs. Dr. DeForest really listened to me and cared about me. I could feel it from the first session I had with her. She asked the right questions that I didn't even think were related to my lower GI problems. Then she stuck with me until we achieved my goals.

Today thanks to her sensitive and knowledgeable ways, I feel a remarkable improvement and lightness where there used to be pain and heaviness. Kim V.
When I contacted Dr. DeForest, I was suffering from severe arthritis in my hip. There was constant pain every time I took a step, which caused me to walk with a limp. So I made a phone appointment and explained my situation. She listened carefully and asked plenty of follow-up questions. Her phone manner was exceptional and I felt like she really cared about my well-being. She prescribed some herbal remedies and dietary changes, which I used, along with physical therapy.

Four months later, my hip feels fantastic! I can walk without any pain. I'm even planning on playing tennis again this summer! I would highly recommend Dr. DeForest to anyone who is looking for a natural and non-invasive cure to their health issues. P.J.
For 8 years I had been suffering from Ulcerative Colitis. It would come and go but when it was present it was pretty bad. My gastroenterologist could only recommend anti-diarrhea medication but that stopped working after a while. I did a short consult with Dr. DeForest to see if she would be a good fit, and chose her because of her caring attitude and her sense of hope for me.

After the first visit I had a 50% improvement in symptoms! Dr. DeForest had me change my diet a little and gave me some supplements to support my intestines. A month later I stopped the anti-diarrhea drug, and the improvements just continued over the next few months. I also had pretty bad psoriasis that was getting better too. Dr. DeForest did a food allergy panel for me which showed some foods that I was eating regularly that were upsetting my system. Cutting those out helped a lot. Dr. DeForest also talked to me about when this all began and what was going on for me back then. She really looked into all that could be affecting my health, even my stress levels.

It has been about a year now, and I am mostly back to normal. Seeing her every month has really kept me on track with my treatment program. If I eat food that I know I should not, I can feel a little worse, but I get better by the next day. Spicy food is the worst. I am so thankful for finding Dr. DeForest.

She has taught me so much about my body, how to best take care of it, how to recognize a high-quality supplement, and how to listen to what my body needs. She has given me more information, hope, and healing than anyone else has. Greg G.
---