Meet Dr. Shannon Hudson, ND, NMD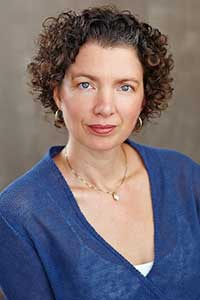 Dr. Shannon Hudson is a California licensed naturopathic medical doctor (ND, NMD). Dr Hudson is the Director of IV Therapy as well as the IV Drip Club at Tru Health Medicine.
She has a great skill and passion for helping patients to heal and overcome illness using intravenous (IV) micronutrient therapy. Dr. Hudson received her doctorate degree in Naturopathic Medicine from the National College of Natural Medicine in Portland, Oregon. Through her extensive clinical experience she has earned great deal of recognition for her technical skills in IV therapy as well as for her intuitive use of Neurofeedback.
She holds advanced certifications in using the Low Energy Neurofeedback System (LENS). Using this effective Neurofeedback system, Dr. Hudson has successfully helped patients who have problems with mood, concentration and focus, memory, movement, chronic pain, fatigue or insomnia. Especially when combined with other naturopathic treatments, the LENS can be remarkably effective in reducing or eliminating these symptoms – especially when they stem from imbalances in the central nervous system. Neurofeedback can be particularly helpful to patients who are having difficulty recovering from any kind of traumatic brain injury (TBI), for instance, following a sports-related injury, stroke, automobile or other accident.
She helps her patients a combination of both modern and time-honored approaches to wellness. While virtually all health conditions can benefit from the application of naturopathic principles and treatment modalities, it is particularly suitable for those who find themselves either too sensitive to tolerate conventional medical therapies or who have not seen improvements from conventional approaches, or those looking for expert advice on the use of non-pharmaceutical therapies to optimize their health or complement their conventional medical treatments.
---
---