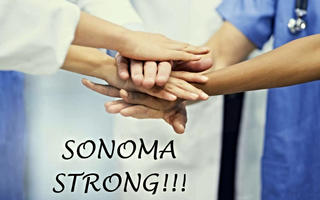 Community Care Clinics are Tru Health Medicine
Acute Care in Santa Rosa - Community Health Care
The start of 2018 marks a very exciting time for our community here in Sonoma county. For at least 5 years, we have had many requests to have our doctors offer a more affordable option, for patients to access integrative medical care when they only have one or two simple ailments or concerns that don't require a full comprehensive first appointment with the doctor.
We have decided to begin offering a Community Care Clinic on Saturdays, that will allow anyone in the community to be seen on a first come first serve basis, without an appointment. These events will only be held on Saturdays (please call ahead for specific dates and times) and are designed for you to focus on the most pressing health concern that you have, at the time you come in.
You can decide between two options: a 10 min appointment (fee: $80.00) or a 20 minute appointment (fee: $160.00) with the doctor to address 1-2 concerns or problems. This way the time you spend with the doctor is very focused and directed at helping you find a solution to that one pressing issue you need help with. This has proven to be a very needed option for so many of our community members that have suffered from the fires, or that require a much simpler support plan from the doctors. This clinic is specifically for patients that do not currently have access to integrative medicine or naturopathic medicine, that need a better quality of care than what the conventional "disease" model of care provides. Meaning, when you come in to see the doctors here, you are not going to be viewed as only the sum total of your "symptoms" (which is the conventional model), to then only be given a prescription for those symptoms (which is the conventional model). During your appointment you will be evaluated by one of our highly trained, experts in the field of natural medicine.... you will be treated from a "whole person" perspective, and we will utilize the most natural methods of treatment possible, specifically in a way that helps to address the underlying reason you are experiencing any of your symptoms. This is not your ordinary visit to the doctors office!
The response has already been overwhelming, and we urge you to consider coming into one of our Community Care Clinics on a Saturday, if you need help.
Some points to keep in mind about our Saturday Clinic:
Access to Naturopathic Medical Care and Integrative Medical care at a fraction of the cost
Urgent care diagnosis and treatment for your minor illness or injury
Staffed with 2-3 primary care providers at all times to decrease wait times
Convenient option when a visit to your personal physician is not possible
High patient satisfaction ratings
Award winning clinic year after year
No appointment necessary
We welcome any and all medical concerns that are not or an emergent nature. We are not an emergency room and are not equipped to properly manage either life threatening emergencies or serious injuries.
Adults (both men and women) can be seen for any reason. At the Community Care Clinics, we do not provide any surgical procedures, xrays, MRI's, or sensitive exams such as Paps, well women exams, or STD testing.
Children can be seen with any of the following:
Colds
Runny nose
Allergies
Tummy aches
Fevers
Rash
Anything else
We have an on primary care doctor specializing in Naturopathic Pediatrics, at each of our Community Care Clinic events.

Tru Health Medicine offers a very unique and once of a kind medical experience.
Our Doctors are experts in evaluating your health from a "whole person" perspective. When you are in our clinic we treat you as an individual, and work as medical investigators to determine your unique needs. We treat disease from a holistic perspective - one that incorporates the best of Eastern Medicine ("mainstream or conventional") with the best of Naturopathic Medicine. With this Integrative Medical Model we are able to help patients make tremendous changes in their lives by improving their health and sense of well being. If you have been to Conventional doctors, to only find yourself feeling like you are either not being heard, or that the suggestions are falling short of any real change, then you deserve more! Call: 707-292-9992 for more information. See you there!
Enjoy this Article? Let's Keep them Coming.
Make your health a priority. Get our latest updates sent to your inbox.
Published by:

Naturopathic health care with compassionate integrative doctors who understand your unique medical needs.