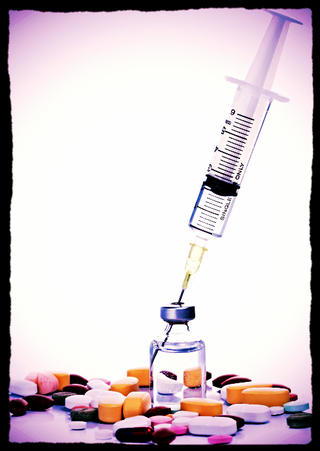 IV therapy in Santa Rosa and B Vitamin Injections
Dr. Hoffman formulates B vitamin injections and intravenous drips (IV therapy) for each patient according to their unique needs as an individual. B vitamins are crucial for optimal health and well being. Below you will find a list of the B Vitamins and their qualities as well as their clinical applications.
Tru Health Medicine is Santa Rosa's leading IV drip clinic and therapeutic IV center with the most cutting edge vitamin and amino acid preparations that are designed specifically for your unique body and needs.
Our Doctors have treated thousands of patients and have seen incredible results from the IV's that are given to restore health and vitality. One of the most important preventive measures one can take is to ensure that every cell in the body has the necessary nutrients required to function optimally and efficiently. This can have profound impacts on every organ system and glandular tissue in the body.
We have IV preparations for many health benefits including (but not limited to)
Glutathione IV's
Meyer's cocktail IV's
Immune boosting IV's
High dose vitamin C IV's
Anti-aging IV's
Hormone balancing IV's
Adrenal fatigue support IV's
Mood support IV's
Detoxification IV's
Fertility support IV's
Chronic disease support IV's
Gastrointestinal health IV's
Brain support IV's
The B Vitamin combination IV's may include the following B Vitamins and other nutrients:
VITAMIN B1: THIAMINE
VITAMIN B2: RIBOFLAVIN
VITAMIN B3: NIACINAMIDE
VITAMIN B5: DEXPANTHENOL
VITAMIN B6: PYRIDOXINE
VITAMIN B7: BIOTIN
VITAMIN B8: INOSITOL
VITAMIN B9: FOLIC ACID / FOLATE
VITAMIN B12: METHYLCOBALAMIN / HYDROXOCOBALAMIN
B-COMPLEX: B1, B2, B3, B5, B6
To learn more about our IV therapy and vitamin injections, call: 707-292-8882
Enjoy this Article? Let's Keep them Coming.
Make your health a priority. Get our latest updates sent to your inbox.
Published by:

Naturopathic health care with compassionate integrative doctors who understand your unique medical needs.