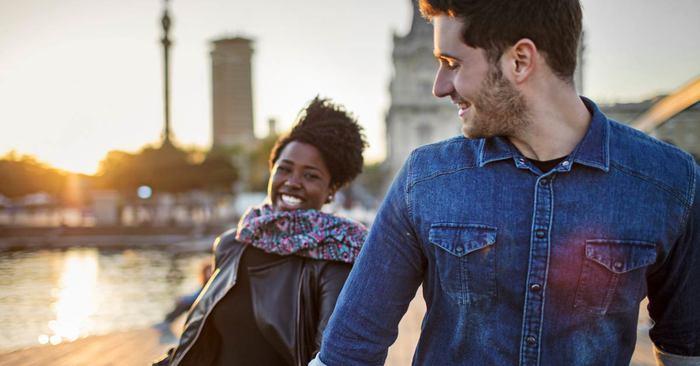 Don't let your next vacation souvenir be a few extra pounds. Whether your ideal getaway is the mountains or a sandy beach, you can avoid vacation weight gain with some (or all) of these easy tips

17 Ways to Avoid Vacation Weight Gain
1. Make Sightseeing a Walking Activity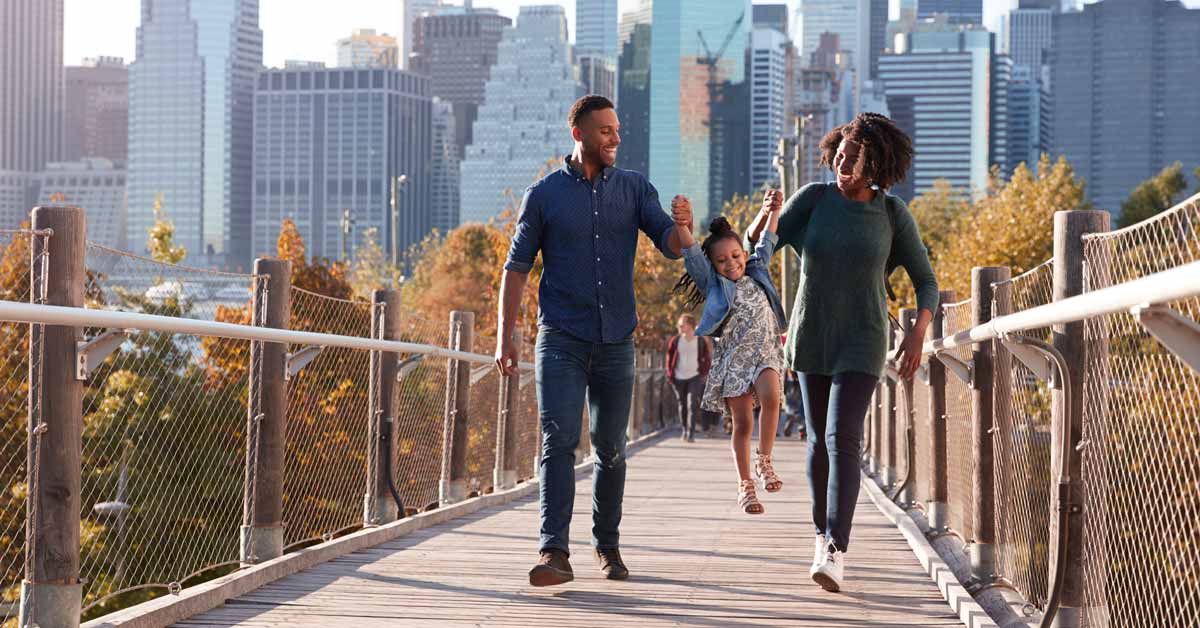 Visiting a new place? Don't hop on a tour bus. Lace up your comfy walking shoes instead. Sightseeing on foot is one the best ways to get to know a new area while fitting a little bit (or a lot) of extra movement into your day

2. Practice Portion Control
See lots of things you want to try at the buffet? Did the restaurant serve you a patter-size portion? You don't have to eat it all. By eating smaller portions, you can enjoy some of everything without packing on some pounds.
3. Snack Smarter
When you're go-go-go and never stop to eat, you can suddenly find yourself ravenously stuffing your face with whatever is around. That's hardly a way to enjoy yourself on vacation. Instead, plan some healthy snacks that you can take with you to nibble as you explore.
4. Pick Your Splurges Wisely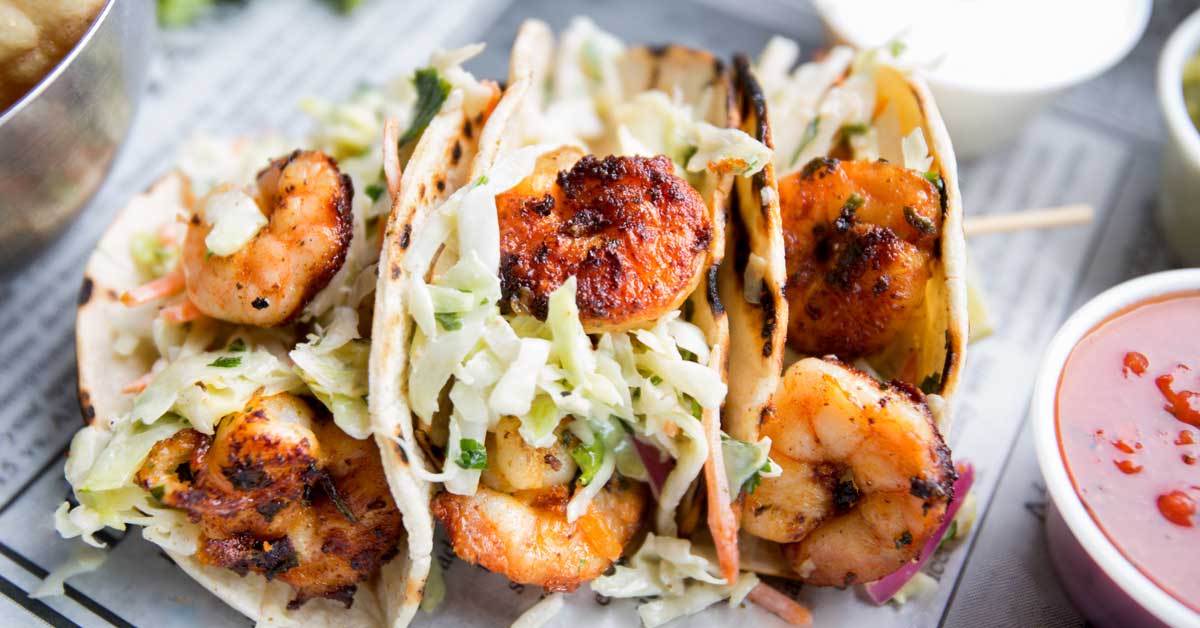 Chocolate cake for breakfast, lunch, and dinner might have seemed like a good idea…when you were five-years-old. Now you know better. But that stack of pancakes for breakfast, burger for lunch, and seven-course steak dinner are also a great way to pack on those extra pounds. To avoid weight gain on vacation, try and pick your splurges wisely. If you want steak for dinner, go with salad for lunch. Know you want dessert? Maybe skip the appetizers.

5. Limit Your Cocktails
Alcohol is loaded with empty calories. It severely reduces our inhibitions. And, it can give us the munchies. When we're focused on weight loss, overdoing it on the cocktails is a quick way to self-sabotage. Instead, go easy on the alcohol. Try vodka sodas or a simple glass of wine, which are lower in sugar and calories.
6. Stay Hydrated
It's easy to mistake dehydration for hunger. Rather than let your thirst get the best of your eating habits, just drink water. Carry a bottle with you and refill it as needed.
7. Utilize the Hotel Gym
Not wild about working out in your hotel room? You're not alone. You might be able to get creative with the floorspace around your bed. But chances are you don't want to your nights sleeping in the same place you got all sweaty! So make use of the hotel gym.
8. Try a New Activity or Gym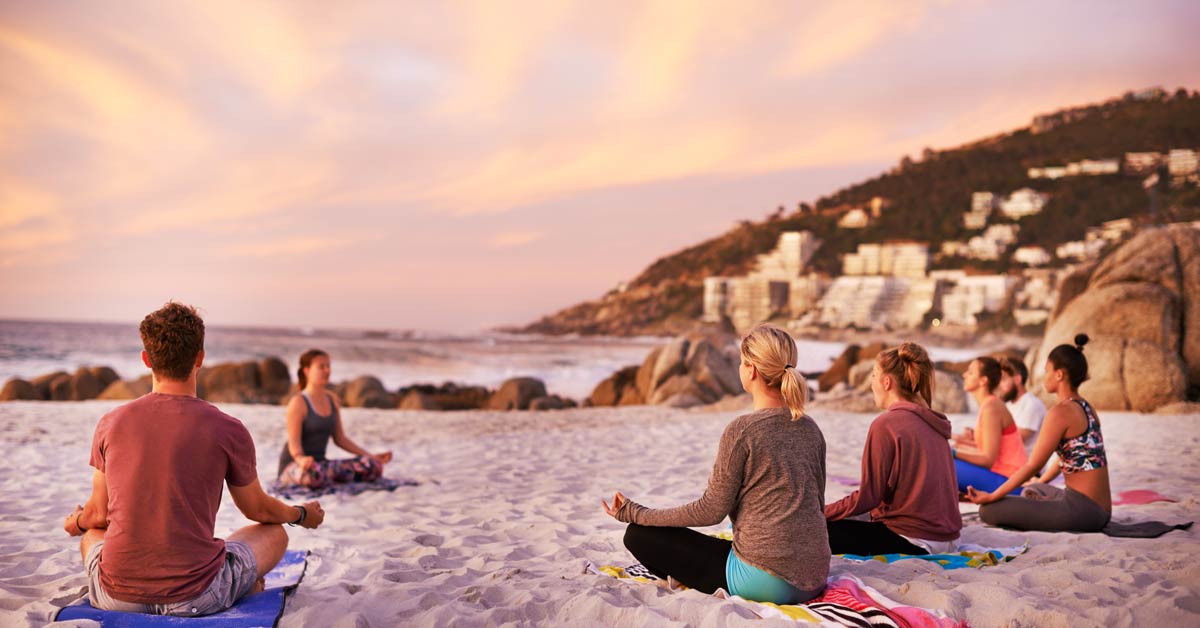 Whether you're visiting a new town or you're at one of your favorite destinations, take the time to try something new. Take a yoga class on the beach. Go surfing. Visit a new gym. Go on a bike tour. Try something new that'll get your body moving.
9. Maintain Your Paleo Vegan Diet by Asking for Substitutions
One of the biggest issues individuals often face when they are trying to lose weight, is that it means making some changes to their lifestyle and diet. For many individuals, a paleo vegan diet helps them lose weight, keep it off, and feel good. But when you're on vacation, restaurant menus don't always cater to the foods you need. Take the time to advocate for yourself. Ask for substitutions, to create a meal that works for you.
10. Start Your Morning Right
Don't want to hold back on every meal? You're not alone. But starting your morning off right with a well-balanced breakfast can set you up for success. Instead of a carb-heavy breakfast, go for protein and vitamins rich meal that can help you be more inclined to make good decisions at lunch and dinner.
11. Unplug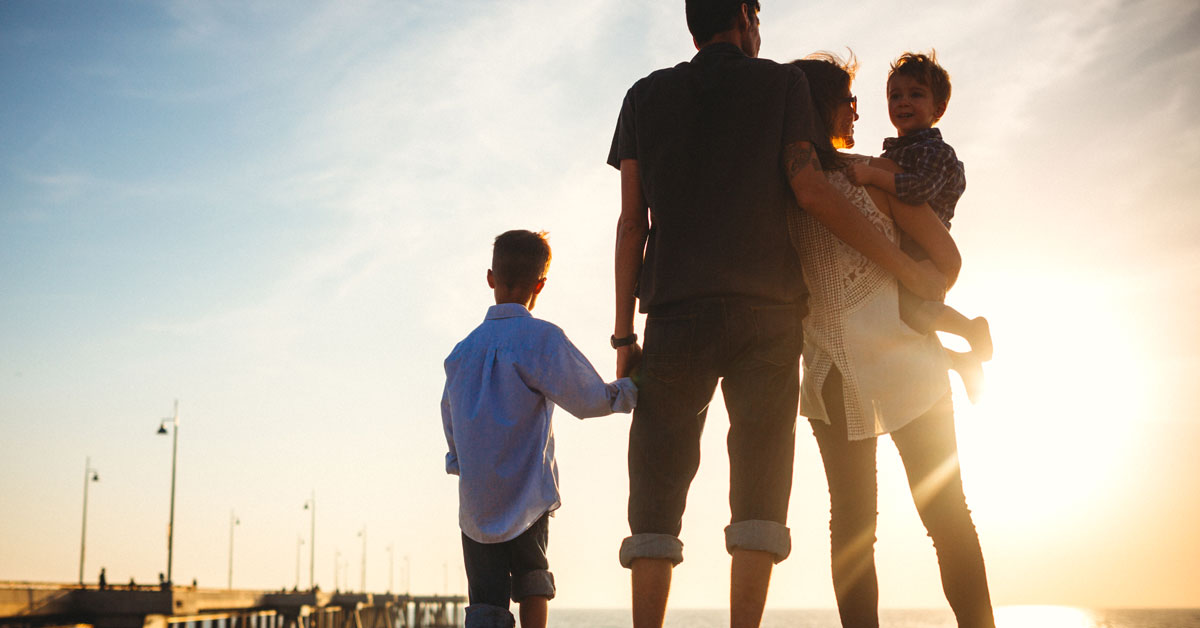 Believe it or not, unplugging can help you lose weight. The artificial light from smartphones, tablets, and computers can trigger stress, increasing your chances of gaining weight. By unplugging while you're on vacation, your body can have a chance to reset and recharge.
12. Take the Stairs
It sounds simple, right? But taking the stairs burns substantially more calories than riding the escalator or walking up a ramp. By taking the stairs you can get your heart rate pumping, helping you avoid unwanted weight gain.
13. Workout at the Airport
Hate sitting at the airport waiting for you plane? Don't. Get up and move. You don't need to do yoga every time you're sitting outside your gate, but you can do laps throughout the airport while you wait for boarding to begin.
14. Try Sharing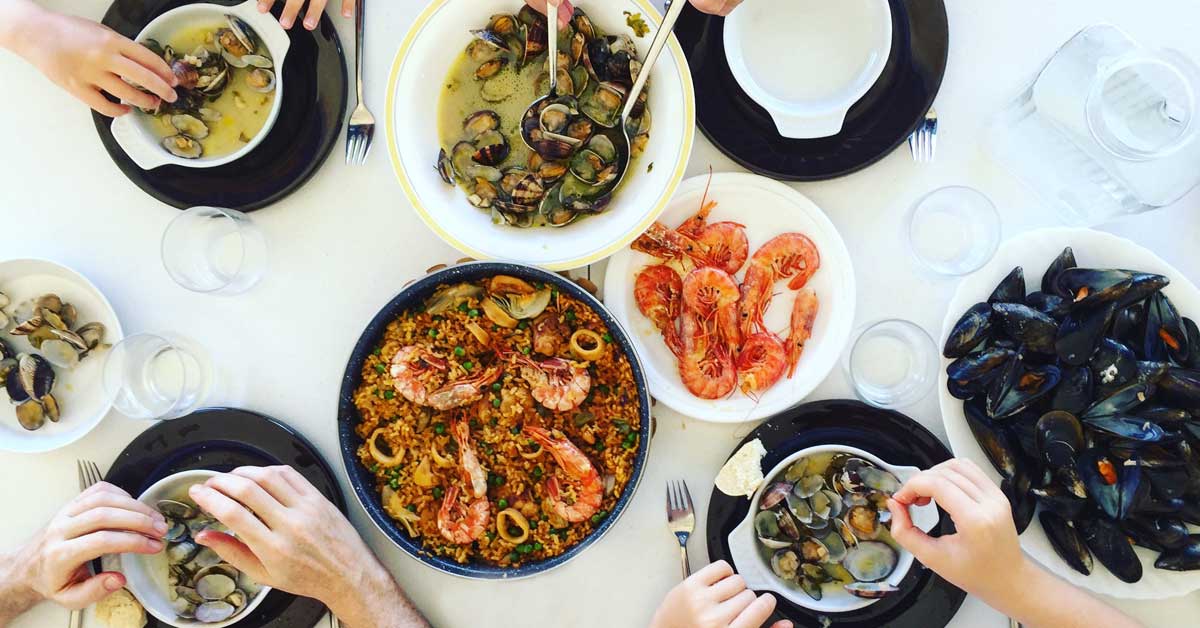 If portion control isn't your thing, consider sharing. Restaurant meals tend to be large – which is great for splitting with your other half. Or you may want to nibble on a variety of appetizers. When you share, it becomes much easier to sample all your vacation has to offer.

15. Travel with an Activity Monitor
Want to monitor your activity so you return home looking trim and feeling good? Get an activity monitor. Look for one that lets you set goals and track your progress, such as calories burned and steps walked.
16. Pack Your Tennis Shoes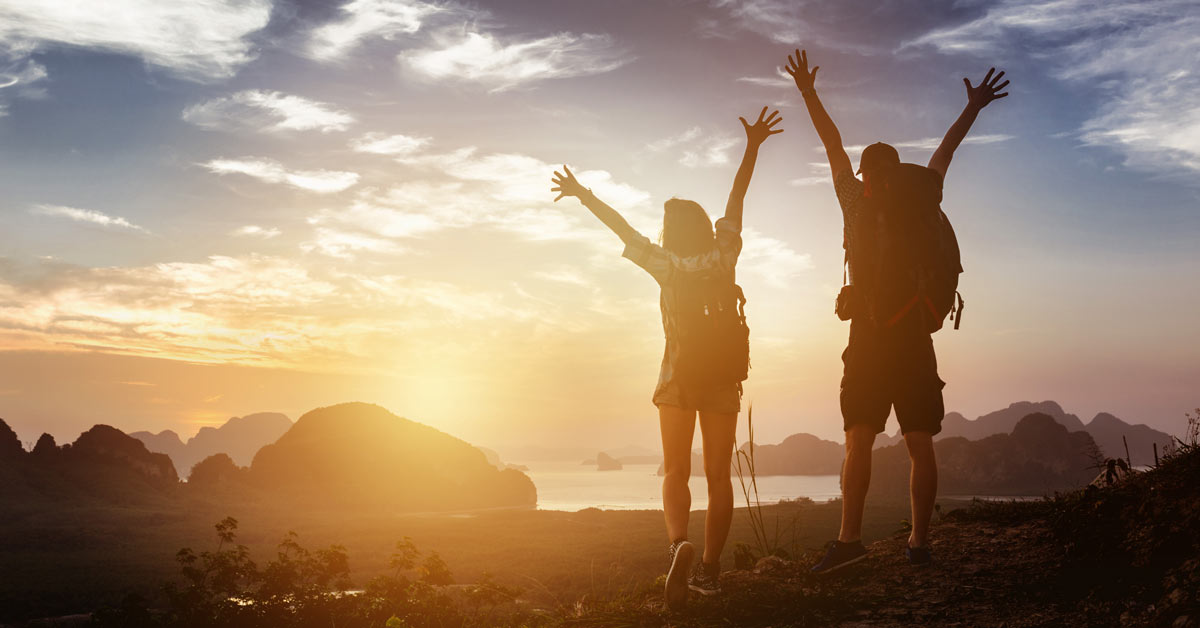 Don't leave your tennis shoes are home. It may seem like they take up a lot of extra room in your suitcase, but when it comes to a vacation weight loss plan, one of the essential keys is to keep moving. And, you're more likely to do so if you have comfy shoes.
17. If You Slip, Start Again
Remember, weight loss doesn't happen overnight. Nor does weight gain. One bowl of ice cream. One extra cocktail. One too many bacon wrapped shrimp. These aren't the things that will cause disaster to your health goals. What will cause you to fail, is giving up. If you slip, start again.
Medically Supervised Weight Loss Can Help You Stay on Track
Whethwer you're going on vacation or just living your everyday life, losing weight and keeping it off is tough. With medically supervised weight loss, you receive a personalized weight loss plan tailored to your body's unique needs. Our doctors will work with you to fine tune a diet that supercharges your weight loss goals, re-balances any deficiencies you may be experiencing, and promotes your overall well-being.
Additional Weight Loss Tips
Smart selection of foods in your diet can help you to avoid gaining belly fat. Learn more about some healthy choices here.
You don't need invasive surgery or toxic chemicals to feel great. These health paleo-vegan recipes are as delicious as they are good for you.
It's basic biochemistry; when the body has its building blocks, it works better. Vitamin IV Drips give your body its building blocks.
Food cravings can get the best of us all from time to time. Unfortunately, the foods we crave are often what our bodies need. Discover 19 tips to help you curb your cravings, make losing weight easier, and improve your overall health.
Enjoy this Article? Let's Keep them Coming.
Make your health a priority. Get our latest updates sent to your inbox.
Published by:

Naturopathic health care with compassionate integrative doctors who understand your unique medical needs.