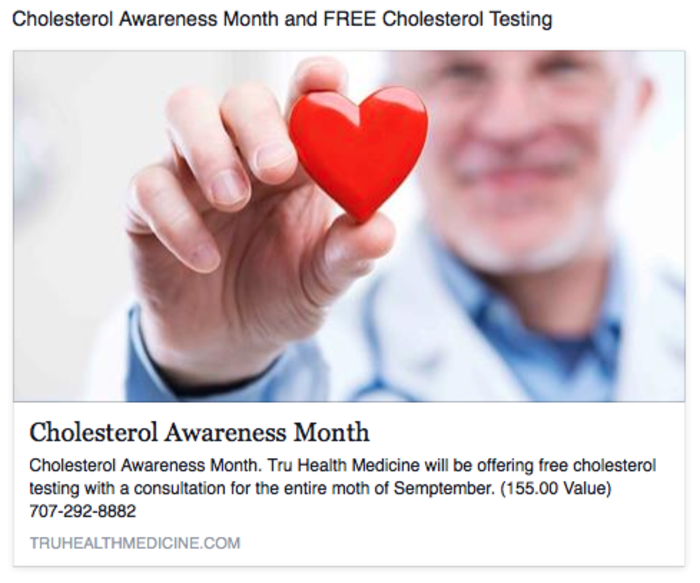 **CHOLESTEROL AWARENESS month and FREE Cholesterol testing when you schedule a consultation ($155.00 value)

September is national cholesterol awareness month and we are providing members of the community an opportunity to have their cholesterol tested at no charge, with a 40 dollar consultation to review the results with a doctor.
If you know anyone that has not had their cholesterol tested recently OR if you know someone that is interested in preventing heart disease, let them know about this community special.
This community offer is for the entire month of September.
Enjoy this Article? Let's Keep them Coming.
Make your health a priority. Get our latest updates sent to your inbox.
Published by:

Naturopathic health care with compassionate integrative doctors who understand your unique medical needs.