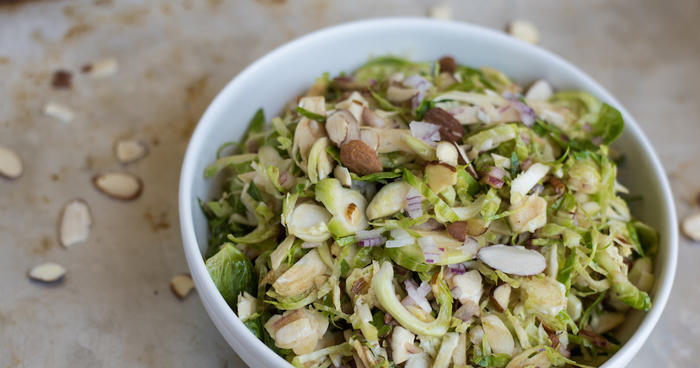 Diet fads are a dime a dozen. Folks shout promises about getting skinny and feeling great with such regularity it can make your eyes glaze over from the mere mention.
Why?
Because these schemes rarely produce long-term results. Sure, hoping on the bandwagon might help a few guys and gals get trim – at least momentarily. But visit those same folks in a year and they are typically back to their plus-size frame.
When it comes to getting the body you want and living the healthy life you deserve, the key is to adopt a healthy lifestyle. By combining the power of exercise and a nutritious diet, you can stop surviving and start thriving.
Stop surviving and start thriving by combining the power of exercise and a nutritious diet.Click to Tweet
Tru Health's naturopathic medical doctors can help you customize your daily meal plan to maximize your energy, boost your metabolism, and lose weight.
Does this healthy meal plan mean you can never indulge? No. We all need to cut loose from time-to-time. But by tailoring your diet for your body's specific needs, you'll make moments when you do indulge extra special.
Does this mean your food will be bland and boring? No. We don't support bland diets (unless that's what your body needs and/or wants).
For example, this Balsamic Brussels Sprout Slaw is a flavor-forward dish loaded with nutritional goodness. It is paleo- and vegan-friendly. And, it's simple to make. Talk about amazing.
Balsamic Brussels Sprout Slaw
Serves 4
If you don't have almonds on hand, chopped walnuts or cashews make an excellent alternative.
1 TBS Dijon
6 TBS balsamic vinegar
6 TBS olive oil
Salt and pepper to taste
1½ cups thinly sliced Brussels sprouts
½ small red onion, finely chopped
½ cup thinly sliced raw almonds
In a small bowl, whisk Dijon, balsamic vinegar, olive oil, and salt and pepper until fully combined.
Add remaining ingredients to a large bowl. Gradually stream in dressing, stirring until fully coated. Serve immediately or cover and refrigerate for up to one day.
What Next?
Get more great food tips from our naturopathic medical doctors.
Enjoy this Article? Let's Keep them Coming.
Make your health a priority. Get our latest updates sent to your inbox.
Published by:

Naturopathic health care with compassionate integrative doctors who understand your unique medical needs.