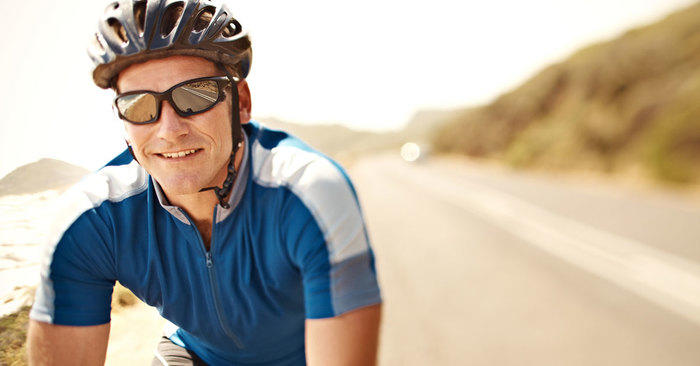 Cycling has been a sport for more than 150 years. The first official race took place just outside of Paris in 1868. By 1878, the two-wheeled competitions had migrated to the United States. Since then, the competitors have battled a variety of injuries.

In the United States, more than 67 million people rode a bike in 2014 alone. A study published by the University of Cape Town suggests that of those cyclists, the vast majority suffered mild to severe discomfort.
The study found the most common cycling injuries were:
Neck (48%)
Knee (41.7%)
Groin/Buttock (36.1%)
Hands (31.1%)
Lower Back (30.3%)
While the most life threatening cycling injuries were attributed to accidents with motor vehicles, the majority of injuries have been attributed to overuse.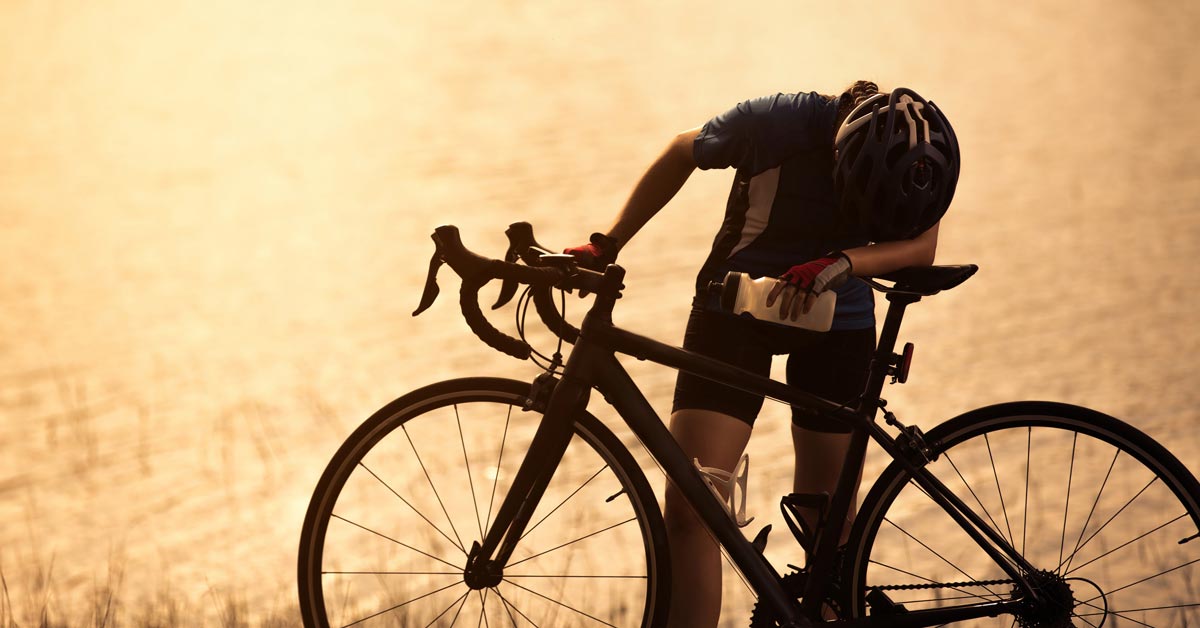 Pain Caused While Cycling
Neck Pain
When pedaling hard, a cyclist often extends their body forward, pushing their head out in front of their shoulders and perpendicular to the ground. Holding this position for an extended amount of time can cause tightness in the neck muscles.
How to Prevent: To keep your neck from being forced to support your head for long periods of time, you can shorten the stem of your bike so you are more upright. Additionally, you can loosen your grip while riding, helping your shoulders to relax.
Knee Pain
In order to maximize efficiency, many cyclists clip into their pedals. Unfortunately, when pedals are positioned incorrectly, unnecessary stress is placed on the knees. This can cause everything from mild discomfort to tendinitis.
How to Prevent: Make sure your pedal placement and cleat position are ideal for your body type and height. Additionally, cycling insoles can help reduce the pressure placed on your knee.
Groin/Buttock Pain
Pain in the groin and buttock region is often due to skin irritation (aka saddle sores). As you ride, the skin trapped between your clothes and your saddle can become irritated.
How to Prevent: Proper cycling attire can play a large role in preventing saddle sores. Additionally, cream can be applied to the region to not only relieve pain, but reduce friction.
Hand Pain
Though you might not think it, hand pain is not uncommon while riding. A significant amount of pressure is placed on your hands as you lean forward on the bike. This is exacerbated if your bike doesn't fit properly or you are gripping your handlebars too tightly.
How to Prevent: One of the keys to preventing hand pain is to make sure the bike is adjusted (or designed) to fit your body. Additionally, make a conscious effort not to grip the handlebars for dear life. A light grip can do wonders for improving the comfort of your ride.
Back Pain
Spending an extended period of time in any one position can be extremely difficult on your body. When it comes to sitting, your spine takes a significant beating. This is especially true when you're cycling, as you'll want to keep your body in a flexed position to maximize pedal strokes. Back pain can also be exacerbated by the constant pounding your body takes as it absorbs bumps on the road.
How to Prevent: A strong core is essential to preventing back pain. Regularly doing ab and back exercises to strengthen these key muscles can give you the necessary stability. Yoga is another great way to prevent back pain as it can reduce stress while also strengthening your core. Stretching while on breaks also helps relieve back pain. And, perhaps most important, is making sure your bike is fit to your body. Saddle heights, pedal lengths, and stem lengths all play a role in how you feel on the bike.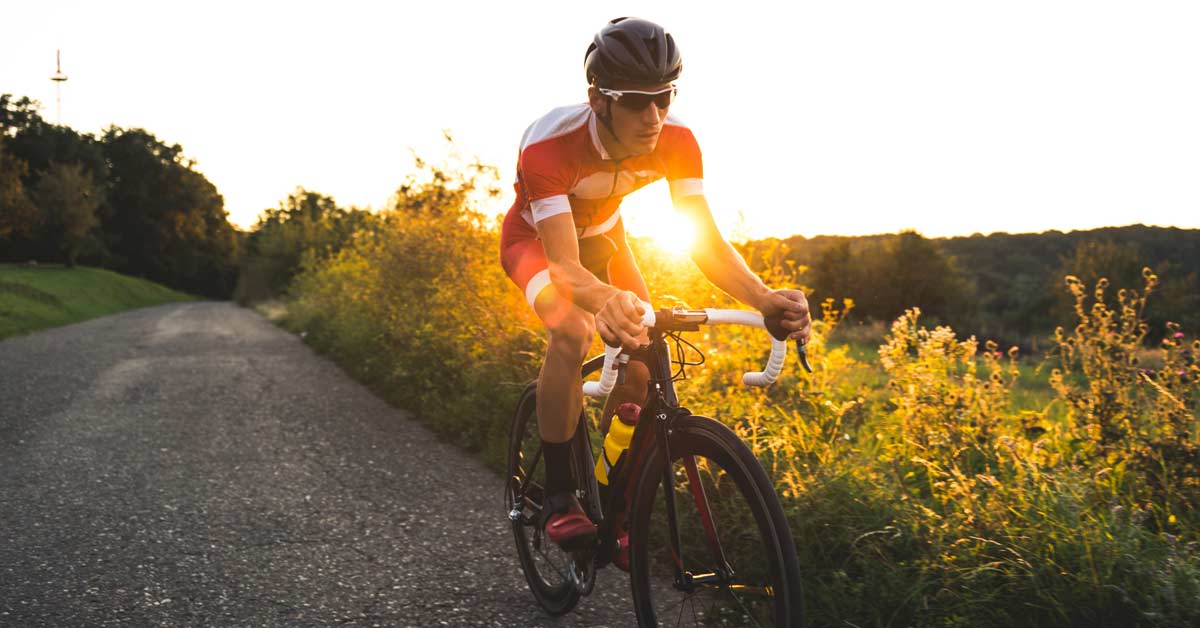 Essential Questions to Consider When You Suffer from Pain While Cycling
Is my bike fit to me?
For the casual ride, a standard bike may work for you. But the longer the trip, the bigger the impact your bikecan have. Because when your bike is fit to you, it minimizes the impact on your body. While height and weight do play a role in the design of your ideal bike, other factors are also important to consider.
These factors include:
Your experience as a rider
Your flexibility
Your preference
Any injuries or limitations you may have
Where you plan to ride
If you want to be able to ride further, while minimizing pain, it's best to have your bike professionally fit to you. Home based in Santa Rosa, NorCal Bike Sport offers custom fitting at a reasonable price.
Can I handle this pain or do I need help?
Sometimes, pain can be so debilitating, asking for help is the only way to get relief. This doesn't make you weak. Nor does it mean you have to be resigned to heavy duty painkillers for the rest of your life. Prolotherapy offers a natural way to heal strained or torn muscles and ligaments.
Discover if phototherapy could relieve your cycling related injuries.
Schedule Your Free Consultation!
Prolotherapy Month Reading Roundup
Week 1: 7 Awesome Santa Rosa Rides
Week 2: Common Causes and Solutions for Cycling Repetitive Motion Injuries
Week 3: Why Does My Knee Hurt While Cycling?
Enjoy this Article? Let's Keep them Coming.
Make your health a priority. Get our latest updates sent to your inbox.
Published by:

Naturopathic health care with compassionate integrative doctors who understand your unique medical needs.