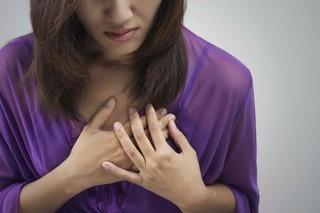 GI Specialists - Natural Treatment for Reflux and Heartburn
Call: 707-292-8882
Heartburn and acid reflux are very common conditions in the United States.
Greater than 30 percent of Americans report experiencing the symptoms of heartburn or reflux at least once a week. The severity of hearburn and the frequency of symptoms can increase depending upon some key lifestyle factors that are a part of predicting GI health and proper function of the GI. Some of the factors that can increase the severity and frequency of heartburn and reflux includes:
Improper Diet
Alcohol
Sugar
Gluten
Dairy
Spicy Food
Eating too Quickly
Not Chewing Food Well
Drinking Fluids With Meals
Improper Secretion of Gastric Hormones
Improper Hormone Signaling
Other Medical Conditions
Overeating
Medications
Much More
Regular and persistent heartburn can be a sign of a more serious problem that may lead to significant complications such as esophageal cancer or difficulty swallowing.
What is Heartburn and Reflux?
Despite sharing some common symptoms that can be associated with a heart attack, heartburn does not have any affect on the heart itself and specifically is a problem within the stomach. Heartburn can have a directly irritating and inflammatory affect on the esophagus that is caused by stomach acid from the stomach being pushed (or refluxed) in to the esophagus.
What can be Done to Correct Heartburn and Reflux?
When patients have reflux or heartburn, we generally recommend our complete digestive analysis. At Tru Health Medicine we like to say that you are not only what you eat but also what you digest and absorb from what you eat. A healthy diet is essential for health, however, proper digestion and absorption of nutrients, as well as proper elimination of waste products, is equally as important.
Having poor digestion can negatively impact many aspects of your health and result in poor immune function, changes in mood (including depression and anxiety), headaches, joint pain, allergies, inflammation, and fatigue.
---
---
At Tru Health Medicine we believe good health starts with good digestion. We offer comprehensive digestive analysis tests that can help identify the causes for your gastrointestinal symptoms. Causes for common gastrointestinal complaints such as reflux, abdominal pain, bloating, indigestion, constipation, and digestion include:
Food sensitivities
Parasites (including H pylori)
Bacterial overgrowth
Insufficient stomach acid
Decreased pancreatic function
Inflammatory bowel disease (Crohn, Ulcerative Colitis)
Celiac disease and gluten sensitivity
Ulcers
Medications
Absorption problems
Being overweight
If I have Heartburn, do I Also Have Absorption Problems?
Are you getting the nutrients that you need in order to feel your best and be your best every day? How would you know? At Tru Health Medicine, we believe that a healthy diet is essential but that our body's ability to digest and absorb nutrients is equally important. People that suffer with Heartburn and Reflux often don't have the right balance of stomach acid required to effectively break down and absorb the required nutrients. Even if you are conscientious about what you eat and follow a healthy diet, you may be deficient in some vitamins, minerals, antioxidants and/or other essential micro nutrients and not even know it. Research shows that nutrient deficiencies in patients that have Heartburn and Reflux are common and that 50% of those who are already taking supplements have deficiencies. Prescription medications for heartburn or over the counter medications for Heartburn can cause further problems and disruptions in digestive function which can lead to even worse nutrient deficiencies.
Many of our Heartburn patients have questions about their supplements: Are they taking too many supplements or not enough? Are they taking the supplements that their bodies need for greater health? Micronutrient testing can help answer some of these questions and is an invaluable diagnostic tool that can help identify nutrient deficiencies that may be obstructing your health and overall wellness. This test measures your body's ability to absorb vital nutrients through a comprehensive analysis of vitamin, mineral, amino acid and antioxidant levels. This blood test tells can help identify if you have a deficiency in any of the above and help determine an appropriate treatment for how to correct it. By identifying any existing deficiencies, you limit unnecessary spending on costly supplements and invest in specific nutrient therapies that your body needs to increase your overall health and performance.
---
Your nutritional status is vital as a foundation for your overall health and vitality. The vitamin, mineral and antioxidant deficiencies in Reflux patients have been shown to contribute to degenerative processes such as:
arthritis
cancer
cardiovascular disease
osteoporosis
diabetes
With results from micronutrient testing, our doctors can help set you up with a customized plan to provide your body with the nutrients it needs to function at its best while correcting the cause of Heartburn and Reflux which can help to prevent chronic diseases like heart disease and cancer.
To set up a plan to get rid of your Heartburn and Reflux, call: 707-292-8882
Enjoy this Article? Let's Keep them Coming.
Make your health a priority. Get our latest updates sent to your inbox.
Published by:

Naturopathic health care with compassionate integrative doctors who understand your unique medical needs.