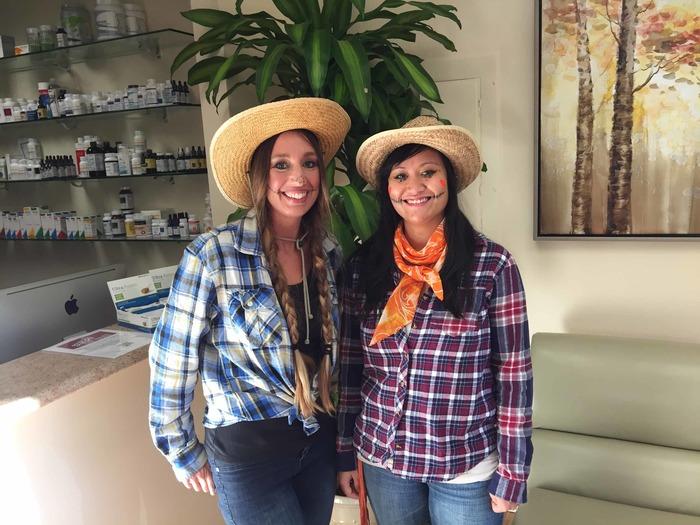 (pictured above: on the left - Lindsay the scarecrow, on the right - Nhi the scarecrow)
Halloween is a great time of fun as we celebrate the changing of the season and the incoming holidays. We hope that you and your family have a wonderful Halloween and holiday season.
Remember, do your best to avoid the evil and scary monsters that leave out tempting candy treats that are meant to cause tooth decay and diabetes.
If you have any questions regarding candy and evil monsters, we can be reached at: 707-292-8882
Enjoy this Article? Let's Keep them Coming.
Make your health a priority. Get our latest updates sent to your inbox.
Published by:

Naturopathic health care with compassionate integrative doctors who understand your unique medical needs.