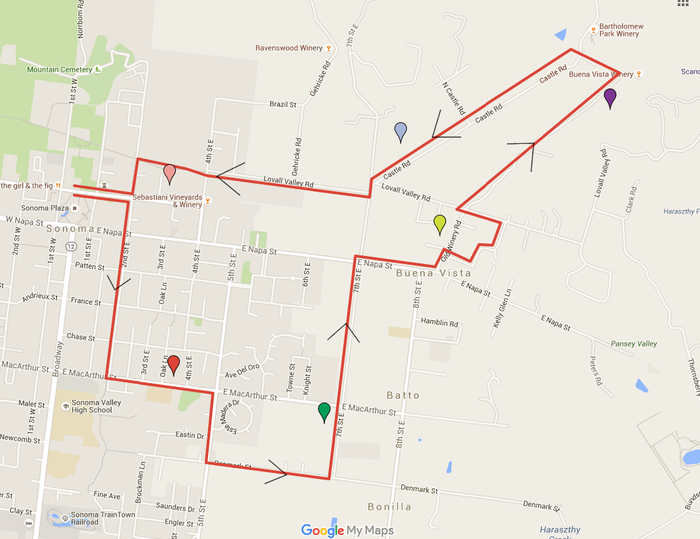 Hit the Road Jack Run (June 5th):
Each year Sonoma county is home to quite a variety of marathon related events, where athletes from around the country come to participate in the athleticism. And what a beautiful place to run! Sonoma county is home to rolling hills, oak groves and beautiful countryside vineyards. The courses for the marathons are breathtaking and can be quite challenging.
Prior to these marathons, Tru Health Medicine (Santa Rosa's top Integrative Medicine Clinic) welcomes athletes to come in for natural performance boosting therapies that can help you harness your own internal endurance and perform at your best. Using vitamins and amino acids, we can deliver into your body a concentrated dose of energy enhancing micronutrients. We have formulated IV (intravenous) combinations of nutrients that can help you push hard. We also have quick B 12 injections that are very popular with marathon runners for helping with their pre-event strategies.
---
---
Starting and finishing on Sonoma's historic plaza, this race is nearly 30 years old. For 2016 this has become a three-pronged race, with a half marathon added to the 3.5K run/walk and official USATF 10K run that have been held in past years. All courses run through town and into the surrounding bucolic countryside, which is laden with vineyards. The 2016 race is scheduled for June 5. Click here to visit the official "hit the road Jack" website.
---
Are you ready for the IV Drip Club - Exclusive Membership for Athletes
---
Be safe out there! Have fun! And don't let anything stand in your way of living life to the fullest and pushing hard to reach your goals!
Tru Health Medicine: 707-292-8882
**Voted Best Primary Care Doctors in Santa Rosa 2015 & 2016**
Enjoy this Article? Let's Keep them Coming.
Make your health a priority. Get our latest updates sent to your inbox.
Published by:

Naturopathic health care with compassionate integrative doctors who understand your unique medical needs.