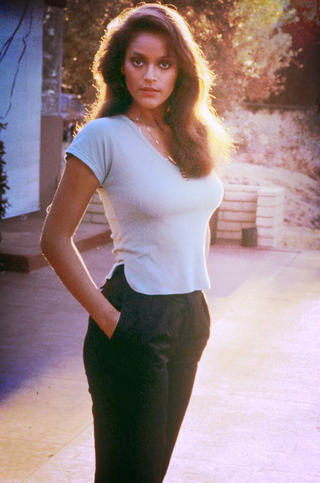 Hormones in Santa Rosa - Dr Justin Hoffman
What are the hormones?
Hormones
Do you remember Jayne Kennedy (Jayne Kennedy Overton)?
She was one of the first women to infiltrate the male world of sports announcers. She also has suffered from a hormonally mediated disease called Endometriosis - one that is extremely common for women in the US.
"In the early '80s I had an exercise video called Love Your Body with music by the Commodores... everything was going so well. Then quickly, it got to a point where I couldn't even do a sit-up. The pain was so debilitating."
While hosting a convention Jayne Kennedy collapsed in agony backstage. She was rushed to a specialist who told her that this pain was something she would have to learn to tolerate. That wasn't good enough for Jayne. After three days of extensive testing her doctor told her that she had Endometriosis.
Hormones and Endometriosis
Symptoms
Endometriosis is a chronic painful condition where uterine cells grow outside of the Uterus. This is something that is often attributed in part to excess estrogen stimulation. Hormones are certainly a part of maintaining a healthy and balanced female reproductive system. The uterine cells that are outside of the uterus act as though they are inside the uterus, multiplying as hormone levels surge to promote menstruation. But unlike uterine cells, these cells have no way out. Internal bleeding, inflammation, and lesions can occur which is painful. Women often have infertility, scar tissue, adhesions, and bowel disorders. Hormones need to be evaluated.
Doctors estimate that like Jayne Kennedy, 5.5 million North American women suffer from Endometriosis. It is estimated that over 50% of infertile women have this condition.
The exact figures are difficult to estimate as many women that have Endometriosis can be asymptomatic an a diagnosis can be overlooked for years. Regular hormone testing is a tool that can facilitate balanced hormones, and decrease the risk of Estrogen dominance - a condition that can contribute to Endometriosis.
Hormone Imbalance and Endometriosis

What to look for:
Until the mystery is solved, it's important for women to know about Endometriosis and to adequately explain their symptoms to their doctor. These can include:
Pelvic pain
Painful intercourse
Inability to get pregnant
Irregular menstrual cycles
Nausea, vomiting, exhaustion
Bladder problems, frequent infections
Lower backaches, aching knees
Irritable bowels, stomach problems
Low-grade fever
In most cases the symptoms occur in conjunction with a woman's monthly cycle, but not always.
Jayne Kennedy
Her Journey with Endometriosis -
For many women Endometriosis makes it impossible to conceive, but not for Kennedy Overton.
"I was in pain all the time. Sometimes I would be standing in the kitchen, lift the top off a pot and pains came in my stomach," says Kennedy. "They were not dull aches, they were all sharp pains. It was difficult to walk and certainly almost impossible to exercise."
Infertility and Endometriosis
"I was really lucky. Within two months I was pregnant. The pains stopped, and it went away," she says. "I was pain-free during the entire pregnancy and while I breast-fed. Two months after I stopped breastfeeding the pain came back. A lot of women have pain, and they're having total or partial hysterectomies for the wrong reasons. If you have symptoms of pain around your ovaries, have it checked out for Endometriosis. Find out if it's Endometriosis before you take any steps."
To learn more about Hormone Imbalance, or to have your hormones evaluated, contact us at: 707-292-8882
Dr Justin Hoffman practices medicine in Santa Rosa CA and is widely recognized as the North Bay's most skilled hormone doctor. Located in Santa Rosa just off of 101. Hormones and Bioidentical Hormones are an option for patients suffering with Endometriosis, Adenomyosis as well as many other conditions that can negatively impact quality of life.
Enjoy this Article? Let's Keep them Coming.
Make your health a priority. Get our latest updates sent to your inbox.
Published by:

Naturopathic health care with compassionate integrative doctors who understand your unique medical needs.