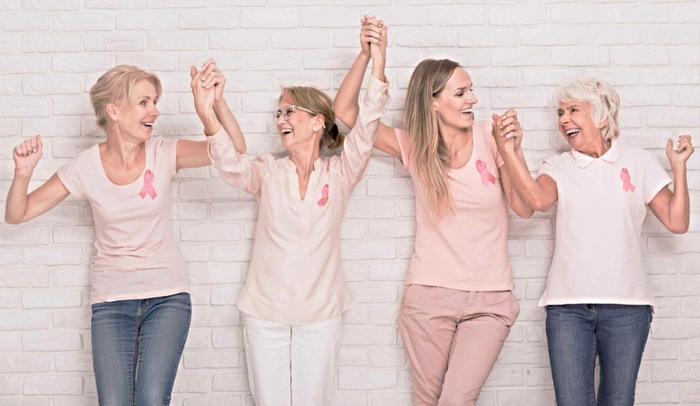 Integrative Oncology

Here at Tru Health Medicine, we often receive questions regarding integrative cancer research, and the body of evidence pertaining to alternative cancer treatments. While we do not specialize in the treatment of cancer, we do offer supportive treatments for patients that have been diagnosed with cancer, to improve their quality of life. The support, and compassion offered by our medical providers assists patients and their families to better manage the effects of stress, that can result from cancer as well as cancer treatments.
Some of the treatments that have been found to most profoundly improve the quality of life for patients, include:
- Intravenous Therapy (IV Therapy) or Micronutrient Therapy
- Vitamin Mineral Nutrient Analysis
- Naturopathic and Integrative Medicine
The benefits of lifestyle supportive therapies and infusion therapies, are reported by our patients to be significant. Research is certainly needed, to better understand and elucidate the myriad of possible beneficial effects that integrative medicine can have on the quality of life of patients diagnosed with cancer. While there is a tremendous amount of anecdotal information from clinicians around the world on the benefits of integrative and naturopathic medicine, it is very important that you work with a team of oncologists to determine what is the most appropriate treatments for the specific type of cancer.
In 2002 a 46 year old patient was treated at the Integrative Medical Center in NM, after having been diagnosed with metastatic pancreatic cancer. The team of doctors treated him with lifestyle modifications, IV Therapy and Low Dose Naltrexone (1). He was found to have a 39 month survival time with non progressive markers, after having gone through the treatments and was alive in 2006, free of symptoms, back at work. The authors of the study comment that most patients diagnosed with metastatic pancreatic cancer succumb to the disease in a very short amount of time and proposed that their "protocol" could possibly extend the life of terminal cancer patients. There is also a study from 2014 however, that discusses the possible hepatotoxicity of this alternative treatment (2).
Another meta analysis from 2014 looked at High Dose Vitamin C and the effects of infusion of Vitamin C (IV Micronutrient Therapy) (3). Intravenous vitamin C (IVC) is a contentious adjunctive cancer therapy, widely used in naturopathic and integrative oncology settings. Of 897 records, a total of 39 reports of 37 studies were included: 2 randomized controlled trials (RCTs), 15 uncontrolled trials, 6 observational studies, and 14 case reports. IVC dosing ranged from 1 g to more than 200 g ascorbic acid per infusion, typically administered 2 to 3 times weekly. IVC does not appear to increase toxicity or interfere with antitumor effects of gemcitabine/erlotinib therapy or paclitaxel and carboplatin. Based on 1 RCT and data from uncontrolled human trials, IVC may improve time to relapse and possibly enhance reductions in tumor mass and improve survival in combination with chemotherapy. IVC may improve quality of life, physical function, and toxicities associated with chemotherapy, including fatigue, nausea, insomnia, constipation, and depression. Case reports document several instances of tumor regression and long-term disease-free survival associated with use of IVC.There is limited high-quality clinical evidence on the safety and effectiveness of IVC. The existing evidence is preliminary and cannot be considered conclusive but is suggestive of a good safety profile and potentially important antitumor activity; however, more rigorous evidence is needed to conclusively demonstrate these effects. IVC may improve the quality of life and symptom severity of patients with cancer, and several cases of cancer remission have been reported. Well-designed, controlled studies of IVC therapy are needed.
---
If you are interested in learning more about Vitamin C infusions, please contact 707-292-8882, to set up a consultation with our Director of IV Therapy.

Tru Health Medicine has been voted Santa Rosa's best primary care doctors, best preventive medicine doctors specializing in integrative and naturopathic medicine. Our award winning doctors are widely recognized. We look forward to helping you feel your best!


---
1) The long-term survival of a patient with pancreatic cancer with metastases to the liver after treatment with the intravenous alpha-lipoic acid/low-dose naltrexone protocol. Integrative Cancer Therapies. 2006 Mar;5(1):83-9.

2) Adverse effects of high doses of intravenous alpha lipoic Acid on liver motochondria. Glob Adv Health Med. 2014 Jan;3(1):25-7. doi: 10.7453/gahmj.2013.011.
3) Intravenous Vitamin C and Cancer; A Systematic Review. Integrative Cancer Therapies. 2014 Jul;13(4):280-300. doi: 10.1177/1534735414534463. Epub 2014 May 26.

Enjoy this Article? Let's Keep them Coming.
Make your health a priority. Get our latest updates sent to your inbox.
Published by:

Naturopathic health care with compassionate integrative doctors who understand your unique medical needs.