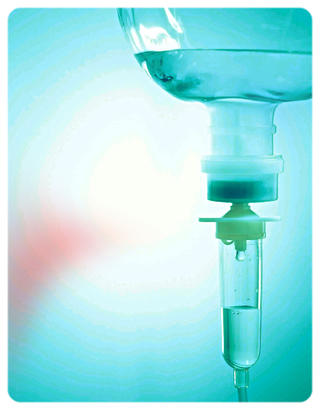 Santa Rosa IV Intravenous Nutrient Therapy
IV therapy can be a very powerfully effective way to optimize one's health and as a preventive care strategy. Our integrative medicine specialists formulate IV's for patients with important vitamins, key minerals, powerful anti-oxidants, as well as other health promoting nutrients. These nutrients enter your bloodstream directly where they act to enhance cellular function. IV therapy consist of the nutrients most utilized by the body and can be customized to meet each individuals needs.
Our most popular IV treatment is the "Glutathione Push" as it is well tolerated by most patients and can be used as a powerful antioxidant support to help treat a wide variety of conditions.
Can IV Nutrient Therapy Help Me?
IV therapy is useful in treating the following common symptoms & conditions:
Fatigue
Skin, nail, and hair problems
Headaches/ hangovers
Stress
Digestive disorders/ malabsorption problems
Asthma & Allergies
Colds & Flu
Chronic viral infections, ie. Hepatitis C, EBV
Regular Intravenous therapy is useful for the following scenarios:
Fatigue as a primary symptom
Hypothyroidism
Weight Loss
Athletes- both recreational and competitive
History of gastrointestinal surgery or other chronic GI issues (ie ulcerative colitis)
Night-shift workers or individuals who travel frequently
Hayfever sufferers
Immune-compromised individuals
What does an IV Therapy visit entail?
IV therapy is carefully administered by a primary care doctor that has been specifically trained in advanced IV therapy techniques. The treatment is performed in our relaxing IV lounge, where you will be able to relax comfortably and kick you feet up in a reclining chair.
The specific nutrients that are chosen for you, are delivered intravenously either through a "push" (small volume of solution) or "drip" (a larger "bag" of nutrients).
The process is typically painless and generally relaxing. Treatment times can range from 20 minutes for smaller pushes to 45 minutes for larger drip solutions.
Patients are welcome to rest, meditate, read, listen to music, surf the web, sleep, or play with their favorite personal electronic device during appointments to pass the time. Our IV lounge is a "quiet zone" and no cellular phone conversations are allowed.
How do I make an IV Nutrient Therapy appointment?
If you have questions about IV therapy, please call to schedule a consultation with a doctor to determine if IV therapy is an appropriate treatment for you*.
*All patients must be pre-approved for IV therapy treatments. To ensure safety of treatment, recent bloodwork (within the last 6-12 months) must be reviewed by the doctor prior to initiating therapy. If you would like us to order labs for you ahead of time, please call for details.
*Our Doctors do not treat Lyme Disease with IV therapy. Please call for more details
707-292-8882
Enjoy this Article? Let's Keep them Coming.
Make your health a priority. Get our latest updates sent to your inbox.
Published by:

Naturopathic health care with compassionate integrative doctors who understand your unique medical needs.