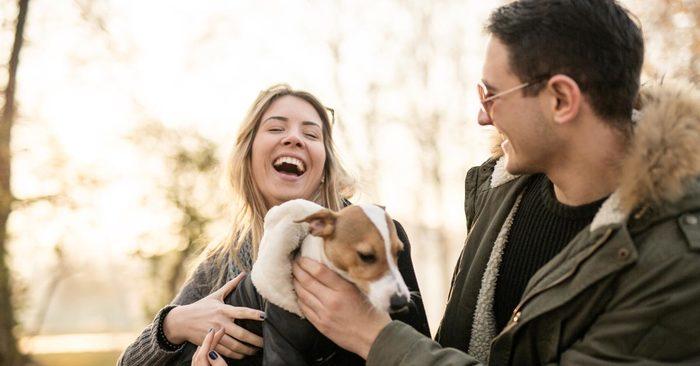 The holidays can be an incredibly tough time to focus on your wellbeing. During the holiday season, it's easy to lose sight of your weight loss goals. It's not uncommon for chronic fatigue to flare up. The lack of light can make you moody. Dealing with family can be as stressful as it can be fun.

Luckily, you can take control of your health. With these holiday health tips, you can make a few strategic changes right now to make this your best holiday season ever!
5 Holiday Health Tips
1. Turn Daily Must-Dos into a Home Workout
With year-end deadlines, office holiday parties, and family gatherings it can be difficult to find time for the gym, let alone a run on your favorite trail. That's where the double-duty to do list comes in handy.
With the right tricks, you can turn your must-dos around the house into a mini home workout. These are three of our favorite simple little moves that can help you stay active, even when you're short on time:
Loading and unloading the dishwasher? Place your feet shoulder width apart and do a squat as you remove (or place) each item.
Folding laundry? Lay on the floor with your clean clothes at your head. Grab one item of clothing while doing a sit up. Fold. Set aside. Repeat.
Cooking dinner? Every 3 minutes, take a 30 second break to do 10 incline pushups. Place your hands on the countertop and your feet 3 – 4 feet away from the counter. Keeping your chest over your hands, lower yourself to the counter and then push back up.
* Before doing any exercises, please consult with your doctor.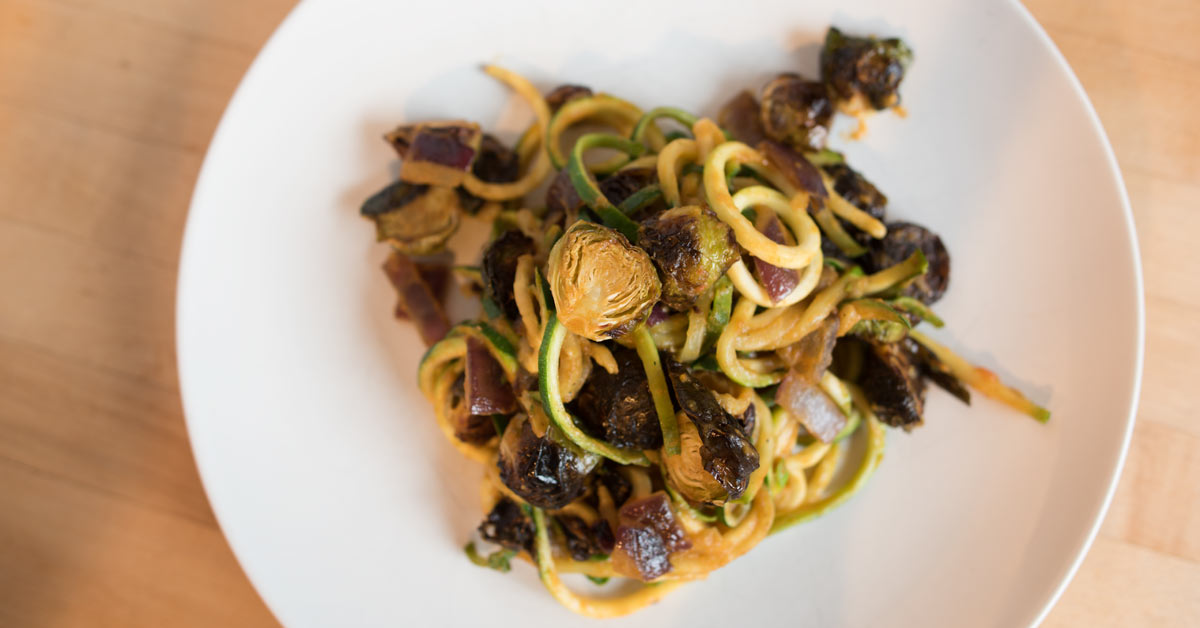 2. Load Holiday Meals with Vegetables
If you think about the holiday seasons, what's one of the first things that comes to mind? For many of us it's the food. The calorie heavy, ultra-indulgent cookies, roasts, and cocktails.
While these foods can sometimes taste grate in the moment, they often don't support your weight loss goals and can have severe detrimental effects on your health. For an all-veggie dish heavy on the flavor, check out our vegan-paleo Zoodles with Spicy Bell Pepper Sauce and Roasted Brussel Sprouts at the bottom of the post!
3. Practice Portion Control
Research shows that by reducing the size of your plate you can drastically reduce the total amount of food you consume. In 2012, the University of Cambridge found that by offering small tableware, you could:
Reduce average daily energy consumed from food by 12% to 16% among adults in the UK (equivalent of up to 279 kcals per day) or by 22% to 29% among US adults (equivalent of up to 527 kcals per day).
By starting with smaller portions, you signaling to your brain that what you're being given is enough to satisfy you. And normally it is. This is especially true if you can eat slowly.
In her article, 'Why eating slowly may help you feel full faster', published in the Harvard Health Blog, Ann MacDonald explained that being full isn't simply about filling up your body. "The brain," MacDonald writes, "must also receive a series of signals from digestive hormones secreted by the gastrointestinal tract." By eating slowly, you give the brain time to receive these signals.
4. Keep Healthy Snacks Prominent Displayed
In 2016, the Harvard Business Review took a close look at what the Google Food Team and the Yale Center for Customer Insights have done to drastically improve employee health. Key takeaways from the article, 'How Google Optimized Healthy Office Snacks' include:
Reducing, but not eliminating unhealthy options helped empower individuals to make healthier choices without making them feel controlled.

Having a variety of healthy options prominently displayed increased the likelihood an individual would make a healthy eating decision.

Strategically bundling healthy options can encourage individuals to reach for the bundle.
How can you apply these healthy holiday tips to your own life? Consider preparing a selection of healthy snacks in advance. For example, you might take 20 minutes at the beginning of the week to chop and bag multi-colored carrots, snap peas, and broccoli. This makes it easy to grab and go when you're hungry.
5. Treat Your Body to a Myers Cocktail
Most everyone loves a good happy hour or lively cocktail party with friends. And while toasting to the New Year with a libation can be fun, it can also be tough on your body.
This year, treat your body to a cocktail that will revitalize it. The Myers Cocktail is a popular, vitamin rich IV therapy. It can offer a wide variety of health benefits, such as boosting weight loss, helping fight chronic fatigue syndrome, and improving immune system efficiency.
However, the Myers Cocktail isn't the only IV therapy available. IV drip therapy treatments can include a wide variety of intravenous vitamins. Here at Tru Health, therapies are specific formulations prepared for your body's unique needs.
Schedule a complimentary consultation today to see if IV therapy could help you have a healthy holiday.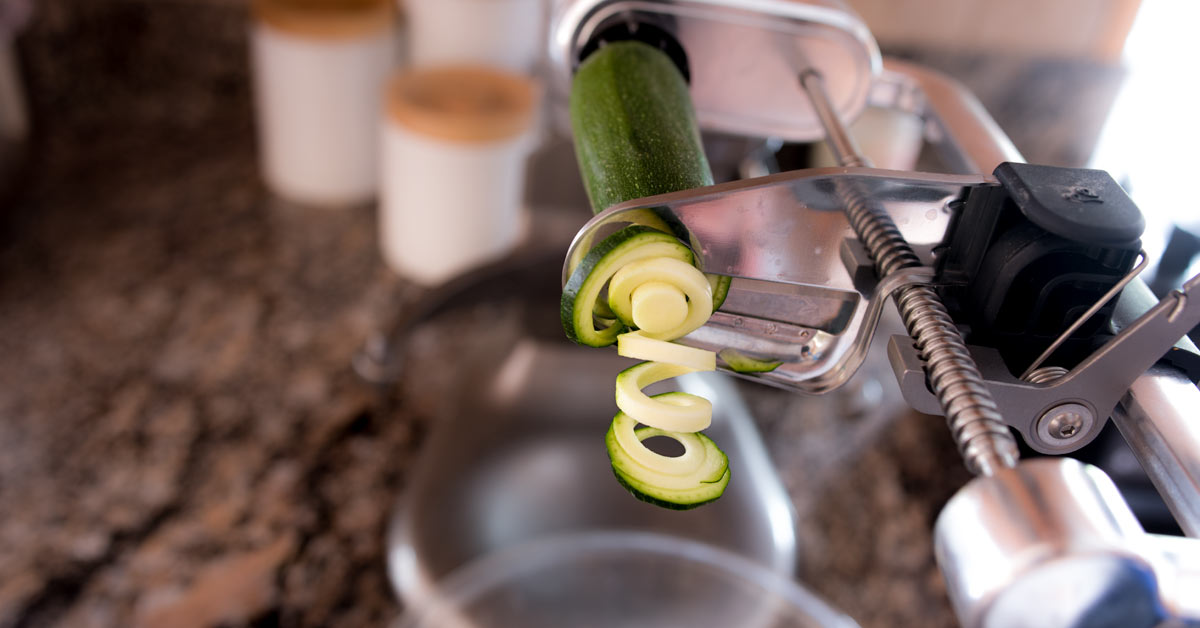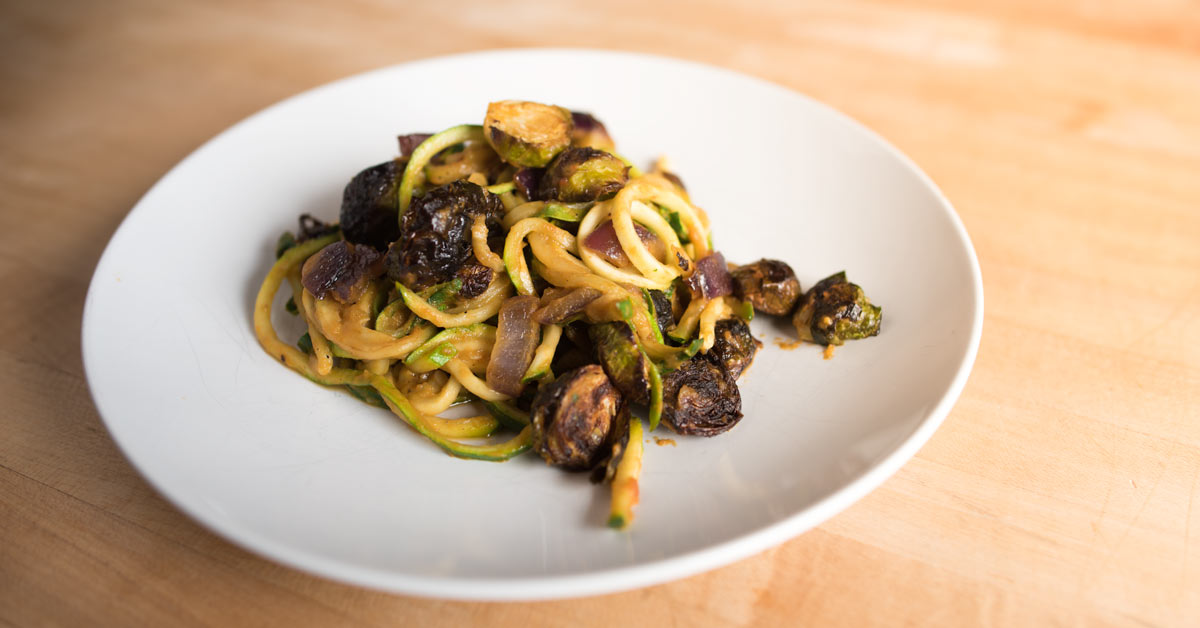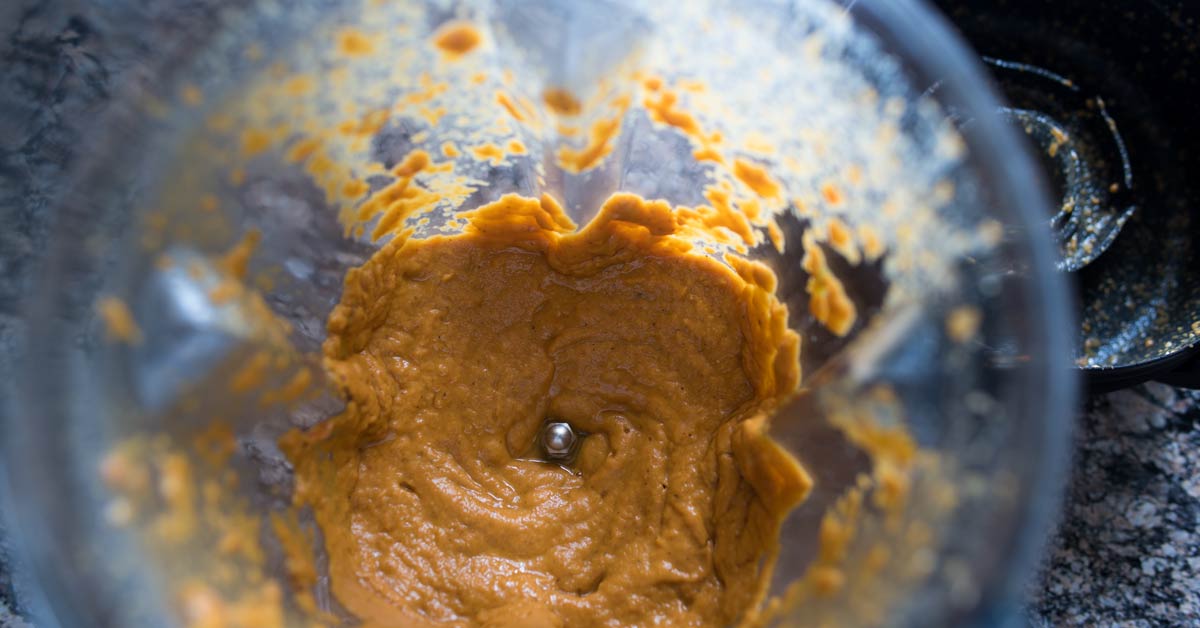 Zoodles with Spicy Bell Pepper Sauce and Roasted Brussel Sprouts
Serves 2
1 red bell pepper
1 jalapeno
1 white onion, chopped
6 olive oil
2 cloves garlic
salt and pepper to taste
½ pound Brussels sprouts
1 red onion, roughly chopped
2 medium zucchinis (or yellow squash)
Turn oven to broil. Line a rimmed baking sheet with aluminum foil. Place bell pepper and jalapeno on baking sheet and put in oven on rack second closest to the top. Blacken peppers, turning every few minutes until skins are fully charred.
Place peppers in a plastic bag. Twist top to close and allow peppers to sweat for 10 minutes or until cool enough to handle. Peel off skins. Discard. Remove and discard stems and seeds. Place peppers in a blender.
Heat 2 TBS oil in a medium sized skillet over medium. Add onions and sauté, stirring constantly until caramelized (10 – 15 minutes). Add garlic and sauté until fragrant (1 minute). Add mixture to blender. Blend until smooth, adding water 1 TBS at a time, as needed. Season with salt and pepper to taste. Set sauce aside.
Preheat oven to 375 degrees. Line a baking sheet with parchment paper. Trim the stems and halve Brussels sprouts. Toss Brussels sprouts with 2 TBS olive oil. Salt and pepper to taste. Arrange in an even layer on prepared baking sheet. Bake for 25 minutes, until sprouts begin to brown.
While sprouts are baking, heat remaining 2 TBS olive oil in a large, flat bottom skillet. Add red onion and sauté over medium-low heat, allowing onions to soften.
Using a spiralizer, spiralize the zucchini into 'zoodles'. Once sprouts are finished remove from oven. Turn pan with onions up to medium-high heat. Add zoodles. Cook until zoodles begin to soften and become pliable (2 – 3 minutes).
Add sprouts and half the sauce. Toss contents of pan to fully combine, adding more sauce as needed. Serve immediately.
More Paleo-Vegan Recipes
Craving that mouth-watering sweet potato, but are scared of the carbs? Don't be. Healthy carbs support weight loss. Learn why & get a step-by-step recipe.
Sweet potato fries with avocado dipping sauce are the paleo vegan finger food so indulgent even your non-paleo friends will nosh like it's their job.
Popsicles are traditionally loaded with sugar and preservatives. But when you make homemade popsicles, you can make delightful treats that are healthy!
Enjoy this Article? Let's Keep them Coming.
Make your health a priority. Get our latest updates sent to your inbox.
Published by:

Naturopathic health care with compassionate integrative doctors who understand your unique medical needs.