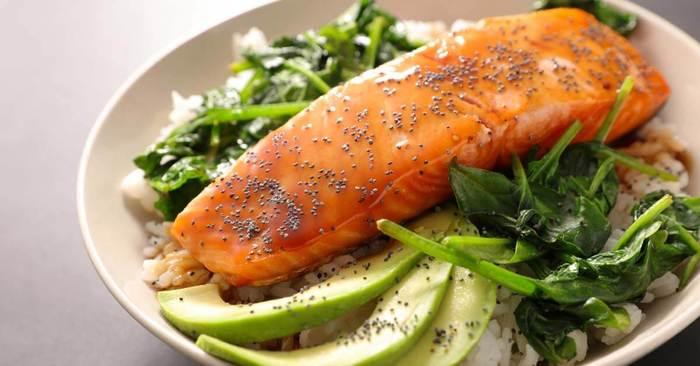 Allergies pose some serious health concerns, and it's not just the sneezing, itchy eyes, and runny nose. Those are uncomfortable, but they aren't the real concern. The real concern is when those symptoms persist, they can cause:

Disrupted sleep
Nausea
Headaches
Loss of appetite
Depression
Lack of concentration
In Sonoma County, with our lush countryside and fertile farmland, seasonal allergies are extremely common. Luckily there are a variety of changes you can make to your diet that can offer natural allergy relief.
The following recipes incorporate ingredients that are natural allergy remedies.
Shaved Golden Beet, Carrot and Radish Salad with Coriander Mustard Vinaigrette
Featured Ingredient: Apple Cider Vinegar
Apple cider vinegar is one of the rock stars of the kitchen pantry. It can help with everything from marinating meat to eliminating odor in sweaty clothes. In the case of allergies, apple cider vinegar can provide natural allergy relief by reducing mucus production and cleanse your lymphatic system.
Some medical professionals will recommend taking a straight shot of apple cider vinegar. This can be quite harsh on your taste buds. Luckily, you can enjoy similar health benefits by incorporating it into your diet through something like a simple salad dressing.
The Shaved Golden Beet, Carrot and Radish Salad with Coriander Mustard Vinaigrette by Sylvie from Gourmande in the Kitchen is loaded with nutrient-rich veggies and tossed in an apple cider loaded vinaigrette. Plus, good golly, the colors are amazing!
Kombucha
Featured Ingredient: Probiotics
Allergy symptoms can sometimes be stimulated by an imbalance in your body's immune system. In cases such as this, one of the best ways to relieve your allergies naturally is to give your immune system a boost with a probiotic.
Probiotics are found in fermented foods such as kimchi, yogurt, and kombucha. Like, this kombucha recommended by The Kitchn. Using this comprehensive guide, you can easily make kombucha at home.
Of course, you could also buy kombucha at the store. Just pay close attention to how much sugar is in each serving. Not all Kombuchas are created equal. Some have significantly more sugar than others. Health-Ade one of our favorite lower-sugar choices.
Brussel Sprouts with Mustard Sauce
Featured Ingredient: Mustard
Spicy foods can help kick allergy symptoms to the curb by clearing your sinuses. This includes mustards, fennel, horseradish, and wasabi. They naturally stimulate your mucus production, breaking up congestion so it can be flushed from your system.
This Brussel Sprouts with Mustard Sauce by Carine from Sweet as Honey utilizes some of our favorite healthy ingredients, not the least of which is mustard.
Paleo Cinnamon Zucchini Bread
Featured Ingredient: Almonds
Who says being healthy means forsaking all things sweet? This Paleo Cinnamon Zucchini Bread by Ashley from Fit Mitten Kitchen is loaded with all kinds of goodness that satisfies your sweet tooth and your allergy relief needs.
Using almond flour, this hearty bread is studded with zucchini and naturally sweetened with applesauce. We love it best, toasted and smothered with almond butter.
Paleo Baked Salmon with Avocado Salsa
Featured Ingredient: Cold-Water Fish (Salmon)
Omega-3 fatty acids have been shown to reduce inflammation. One of the best sources of omega-3 fatty acids is cold-water fish, namely salmon. This Paleo Baked Salmon with Avocado Salsa by Krista from Easy Healthy Recipes takes the tasty health benefits of salmon up a notch by topping it with avocado — another healthy source of omega-3 fat.
Professional Allergy Relief
Making changes to your diet is a step in the right direction, but for the vast majority of individuals, just making dietary changes are not enough. Our immune systems are complex. Allergy symptoms can be triggered by numerous different factors.
That's why many patients find it beneficial to work with a naturopathic doctor familiar with the allergies in Sonoma County. As naturopathic doctors, we don't just treat your symptoms. We work closely with you to identify the root cause of your symptoms and we're familiar with the changes to the local environment that could be enhancing them.
By helping you identify the cause, we can work with you to find a natural solution to help you regain your health and quality of life.
Additional Tips
Especially during the spring and summer, allergies can be overwhelming and make life incredibly uncomfortable. Luckily, allergy suffers can find substantial relief from natural remedies.
During spring, when pollen is at its peak in Santa Rosa, CA, seasonal allergy symptoms can do a number on your health. Learn how to treat them naturally.
For many individuals in Santa Rosa, natural hay fever remedies have proven effective. This has allowed them to steer clear of traditional suppressants which only provide temporary relief.
Enjoy this Article? Let's Keep them Coming.
Make your health a priority. Get our latest updates sent to your inbox.
Published by:

Naturopathic health care with compassionate integrative doctors who understand your unique medical needs.