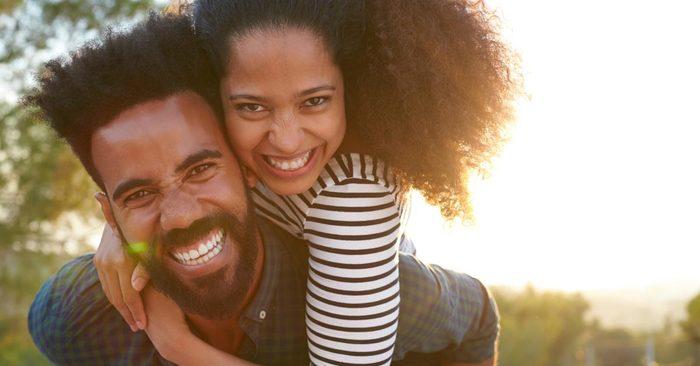 From disrupting your sleep to causing heartburn, GERD can severely impact your lifestyle and pose long-term health risks. Luckily, there are a variety of natural solutions that can help with GERD symptoms – many of which you likely have in your kitchen right now!
7 Kitchen Staples that Help Prevent GERD Naturally
1. Ginger
Offering a tangy mix between sour and spice, ginger has been found to help calm upset stomachs and keep GERD (aka acid reflux) symptoms from occurring. Some individuals use ginger pills or ginger chews to help supplement their diet. However, this tasty root makes an excellent addition to your regular meal plan. For us, it's a kitchen staple.
Recipe: Sesame Ginger Broccoli
This Sesame Ginger Broccoli recipe by Megan from 'Eat Something Delicious' introduces ginger into your diet with a whole lot of savory crunch. Plus, this dish is loaded with calorie-friendly vitamins from the broccoli.
2. Almonds
Many patients have found eating almonds helps reduce their GERD symptoms. While no scientific research backs this up, this benefit could be attributed to the nut's high source of fiber and protein. We're particularly fond of almonds for their on-the-go snacking capabilities.
Recipe: Paleo Trail Mix
Loaded with texture, this paleo trail mix is a rich combination of sunflower seeds, pumpkin seeds, dried pineapple, dried coconut flakes, and almond slivers. It offers a satisfying mix of sweet and salty that you can take with you anywhere!
3. Turmeric
For centuries, turmeric has been used as an anti-inflammatory. Rich in antioxidants, it helps relieve everything from joint pain to GERD symptoms. Piperine, a chemical found in black pepper, has been shown to increase the absorption of turmeric. To increase the effectiveness of this root, try to consume them together.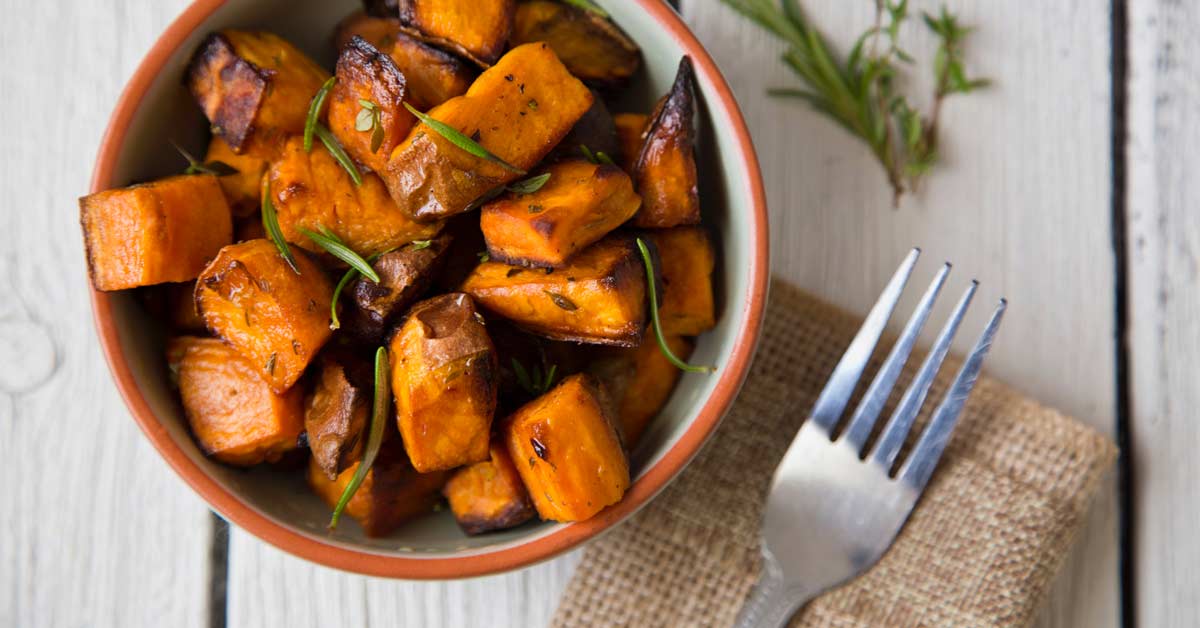 Recipe: Turmeric Roasted Sweet Potatoes + Parsley Tahini Sauce

This roasted batch of sweet and savory goodness is seriously epic. Gina's from 'So…Let's Hangout' tosses sweet potatoes with three GERD fighting spices – turmeric, ginger, and black pepper. Then, she sauces that bad boy with a bright lemon-tahini mixture that'll make you say, 'Yum.'
4. Apple Cider Vinegar
Apple cider vinegar is one of the most versatile kitchen staples. It's a great cleaning agent. It can get rid of warts. It can be used to create a fruit fly trap. It helps banish pit stains. And, it can help you ward off GERD by balancing your stomach acids.
Typically, it's recommended you add a teaspoon of apple cider vinegar to an 8-ounce glass of water. This can certainly help balance the acid levels in your stomach. But, we're also partial to using it as a dressing.
Recipe: Raw Apple Cider Vinaigrette
This healthy vinaigrette is great with tossed salad or drizzled over roasted vegetables.
5. Banana
With a pH of 5.6, many GERD suffers find bananas help combat their symptoms. This easy-to-eat fruit is a great on-the-go snack that's loaded with vitamins and nutrients to keep your body flourishing.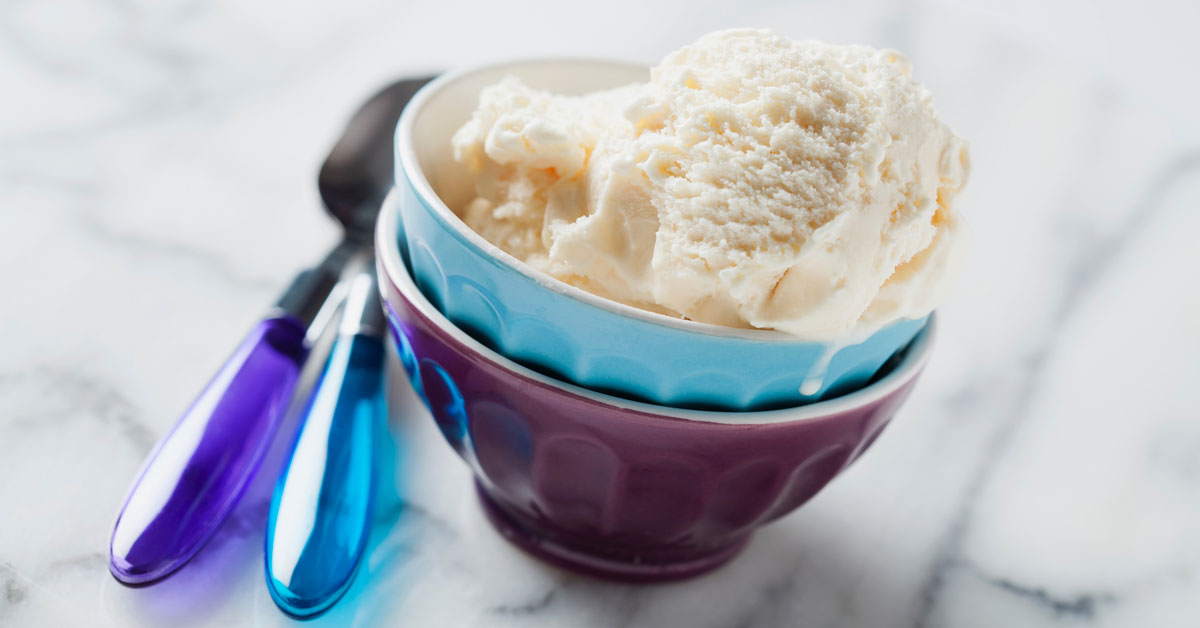 Recipe: Banana Ice Cream

If you want to take your banana experience up a notch, consider this paleo ice cream. Made with just bananas (and any topping you want), it's a guilt free alternative to the traditionally milk-heavy dessert.
6. Lemon
One of Mother Nature's miracle fruits, lemon's natural acidity helps increase the production of digestive juices and bile. Popular in drinks, marinades, and dressings, it offers a delightful punch of brightness to your daily diet while balancing your stomach acids.
Recipe: No-bake Paleo Lemon Bars (vegan, gluten-free, grain-free)
Classic savory uses for lemon are always nice. But occasionally we all want a sweet treat. These No-bake Paleo Lemon Bars by Erin from 'Texanerin Baking' offer a crisp, coconut-cashew crust and luscious lemon filling.
7. Avocado
Avocado is an alkaline rich food – meaning it has a high pH level. It is also rich in key antioxidants that help fight inflammation, improve cardiovascular health, prevent cancer, regulate sugar, and reduce acid reflux.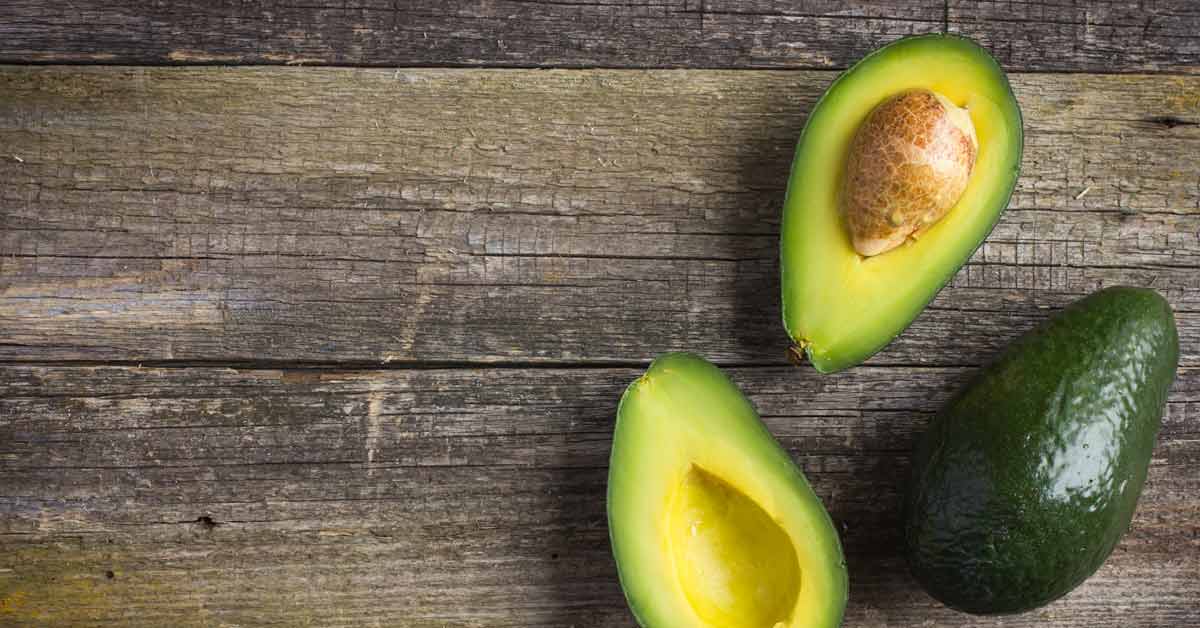 Recipe: Pink Grapefruit & Avocado Salad

As a simple addition to any meal, this Pink Grapefruit & Avocado Salad offers a slightly tangy twist to traditional applications. However, it's worth noting avocado makes a great addition to just about any recipe – even a wide variety of desserts!
BONUS TIP: Avoid Large Fatty Meals
Large, calorie-dense meals loaded with fat – like what's typically served at fast food restaurants – are one of the most common triggers for GERD symptoms. These greasy meals contribute to obesity, which can cause GERD. They over-load your stomach, which can push stomach acid back into your esophagus. And, they can interrupt your stomach's natural acid levels, making symptoms arise.
A Naturopathic Doctor Can Help Your Manage Your GERD
Even the best home remedies are sometimes not enough to keep GERD symptoms from interrupting your everyday lifestyle. It's not uncommon for GERD to be a symptom of a completely unrelated health issue.
At Tru Health, our naturopathic doctors work closely with you to identify the underlying cause of your symptoms and treat it naturally.
Yes. Help me get rid of my GERD!
Additional Reading
How to naturally treat acid reflux?
What is the cause of gastroesophageal reflux disease? (GERD)
5 Foods Keeping You From Losing Weight
Natural Heartburn Remedies During Pregnancy
Enjoy this Article? Let's Keep them Coming.
Make your health a priority. Get our latest updates sent to your inbox.
Published by:

Naturopathic health care with compassionate integrative doctors who understand your unique medical needs.