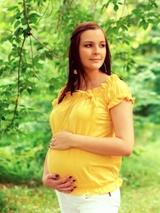 Pediatrics and Integrative Care - Caring For Your Child Naturally
Integrative Care - Osteopathic and Naturopathic Specialists
As a specialist in pediatric naturopathic medicine, our doctors work with your child's health care team to optimize treatment outcomes, determine underlying causes of their individual health complaints, and ensure that all aspects of your child's health are being met. This includes ensuring proper nutrition, sleep, growth, development and emotional/behavioral health.
Diagnostic Tests & Treatments
Whether seeking her services for the primary care of your child or as an additional member in your child's health care team, our doctors will provide a personalized approach that focuses on the unique health care needs of your child. To better understand these needs, she may order further diagnostic tests.
Tests that may be run include those for allergies, blood levels, stool/urine, neurotransmitters, imaging (e.g., x-rays, MRI) and heavy metals.
Treatments may include any of the following; dietary/lifestyle modifications, botanicals (herbs), homeopathy, nutritional supplements, vitamin/mineral therapy, amino acid/neurotransmitters, detox and if necessary conventional medications (e.g., antibiotics, prescription medications).
Common Health Concerns Treated by our Naturopathic and Osteopathic Pediatricians
ADD/ADHD
Allergies
Asthma
Autism
Behavior disorders
Chronic infections (ear/sinus)
Colds/Flus
Neuronal tics
Physical examinations
Skin problems (eczema, e.g.)
Food allergies or intolerance
Sleep disorders
Weight issues (childhood obesity, eating disorders, e.g.)
Well-child visits
General pediatric care
Our doctors were voted the best primary care physicians in Santa Rosa for 2015 and are widely recognized as the North Bay's naturopathic pediatric specialists.
If you are interested in having your child seen by our doctors call: 707-292-8882
---
Santa Rosa Naturopathic and Osteopathic Doctor specializing in pediatric care for your child. Natural and effective treatments that allow your child to stay healthy, happy and well. Sonoma County, Sebastopol, Windsor, and other areas in the North Bay, are where many of our patients live. We look forward to helping your child and your family with Naturopathic Medicine. Pediatrician.
Enjoy this Article? Let's Keep them Coming.
Make your health a priority. Get our latest updates sent to your inbox.
Published by:

Naturopathic health care with compassionate integrative doctors who understand your unique medical needs.