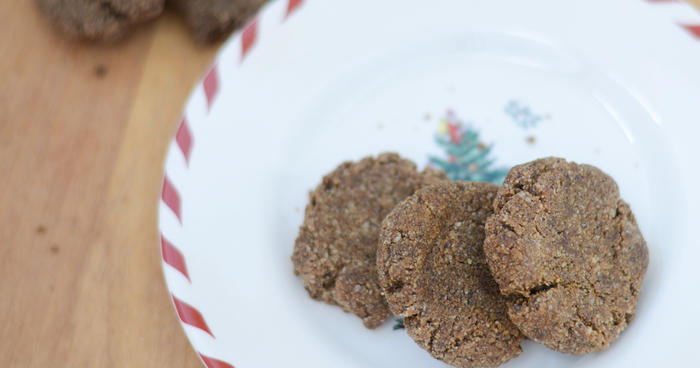 Let's just cut to the sweetness. We're talking cookies. Holiday cookies. Sweet little morsels your kids leaving out for the big guy in red. (Who actually eats them…that's your secret to keep.)

Google Christmas cookies and you'll get millions of results – not all of which are the healthiest or tastiest choices. So, we've done some of the legwork for you.
Think of this as our holiday gift to you – a collection of paleo- and vegan-friendly cookie recipes perfect for satisfying your sweet tooth this season.
Paleo Gingerbread Cookies
Few things say Merry Christmas quite like gingerbread. Made with almond flour and spiked with blackstrap molasses, these little bites of goodness offer a grownup twist on the classic sugar-heavy ginger treat. Mike from TheIronYou's rendition is heavy on the spice – meaning a small cookie goes a long way. Give a box of them as gifts or hoard them at home. We won't judge either way.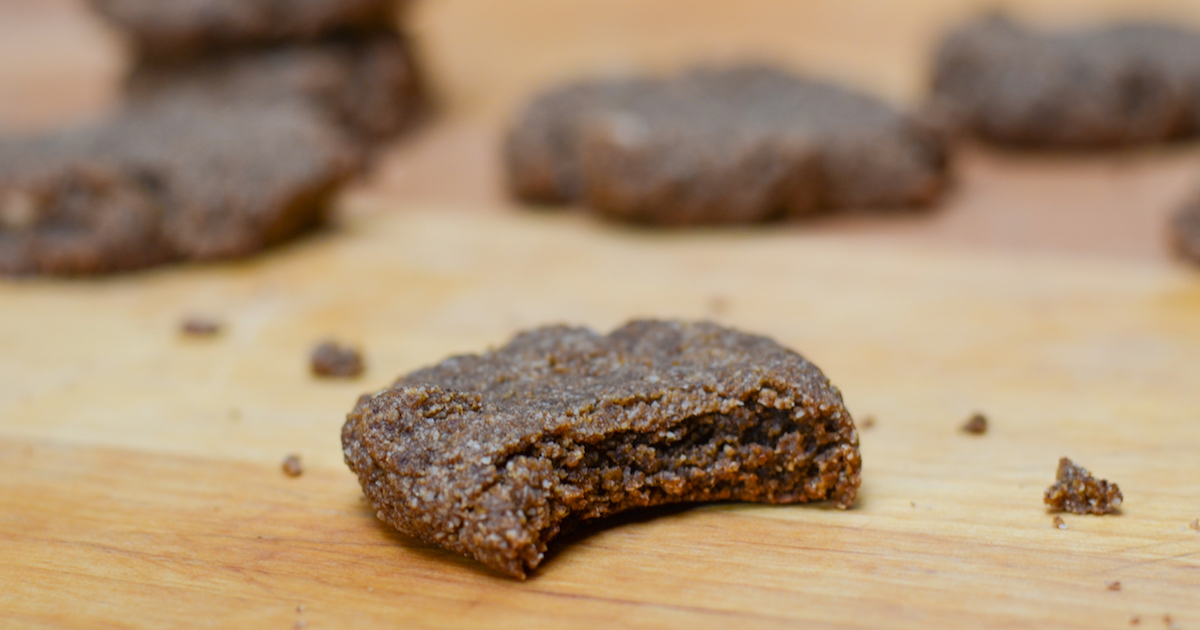 Coconut Caramel Pecan Bars
Infused with cinnamon, loaded with nuts, and packed with coconut, these bars are filled with sweetness and texture. The crust is reminiscent of a graham cracker and the 'caramel' topping is smooth – just like the real stuff. Needless to say, Sylvie from Gourmande in the Kitchen hit it out of the park. The only tricky thing about these is they need to be refrigerated or else the caramel will become too runny.
Paleo Chocolate Chip Cookies
We get it, chocolate chip cookies aren't just a Christmas thing. Chocolate chip cookies are an all-year kind of treat. But right now, we're all about treats - especially Megan from Detoxinista's almond-powered, chocolate-infused cookies!
What's Next?
A paleo- and vegan-diet isn't just a healthy option when it comes to Christmas cookies. It offers a nutrient rich way of living that can keep you healthy throughout the year. If you need more help planning your diet, our Naturopathic Doctors can offer insight and guidance.
Yes, help me plan my healthy diet.
Enjoy this Article? Let's Keep them Coming.
Make your health a priority. Get our latest updates sent to your inbox.
Published by:

Naturopathic health care with compassionate integrative doctors who understand your unique medical needs.