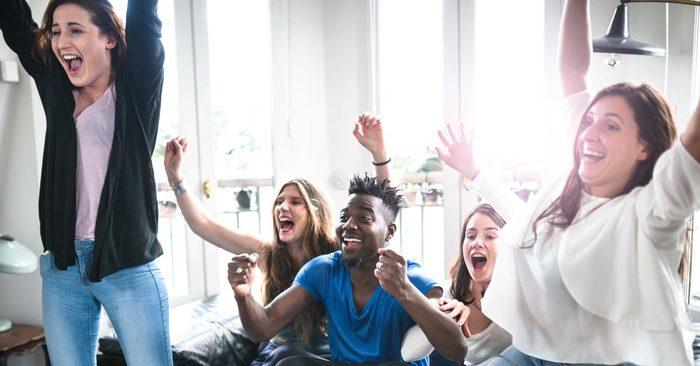 In the land of finger food, no event is more celebrated than Super Bowl Sunday. Whether your team is playing or you can't stand football, there's a good chance you're participating in a little (or big) get together.
Unfortunately, most Super Bowl grub isn't too friendly to our bodies. In fact, it can be downright hard to digest. Why wake up the next morning in a food coma or totally throw your diet goals off track? Instead, make this Super Bowl your tastiest and healthiest yet.
We've gathered the best in paleo-vegan finger food so you can create the ultimate antipasti platter for the big day. Enjoy!
6 Essentials for the Ultimate Paleo-Vegan Super Bowl Antipasti Platter
All the Veggies
No. We're not suggesting your entire spread is a big plate of carrots. But, veggies can be pretty darn tasty and they make a great vehicle for dipping sauces. Try and incorporate a variety of different options, including:

Tri-colored carrots
Snap peas
Sliced bell peppers
Jicama (a sweeter alternative to celery)
Radishes (look for a mixture of French, Daikon, and Black radishes)
Blanched asparagus
Cherry tomatoes
Zucchini
Broccoli
Cauliflower (try purple cauliflower for something a bit different)
Cucumber
Vegan Zoodle Fresh Rolls with Mango Tahini Sauce
Heather Christo's low-carb Vegan Zoodle Fresh Rolls are hand-held flavor bombs. Loaded with texture and nutrient-rich goodies, these wraps are so satisfying even your non-paleo friends will rave. And don't forget the best part – the Mango Tahini Sauce. With a little sweet and a little heat, this luscious sauce takes the rolls to an entirely new level.

Hint: Make extra sauce. You and your guests will probably want to dip some veggies in it too.
Crispy Eggplant Bacon
Dana from Minimalist Baker brings you all the goodness of bacon without any of the fatty guilt or harmful carcinogens. Talk about a win for food lovers everywhere! Smokey. Crispy. Vegan. And, delicious. Don't be surprised if these Crispy Eggplant Bacon strips go quick!

Sweet Potato Fries with Avocado Dipping Sauce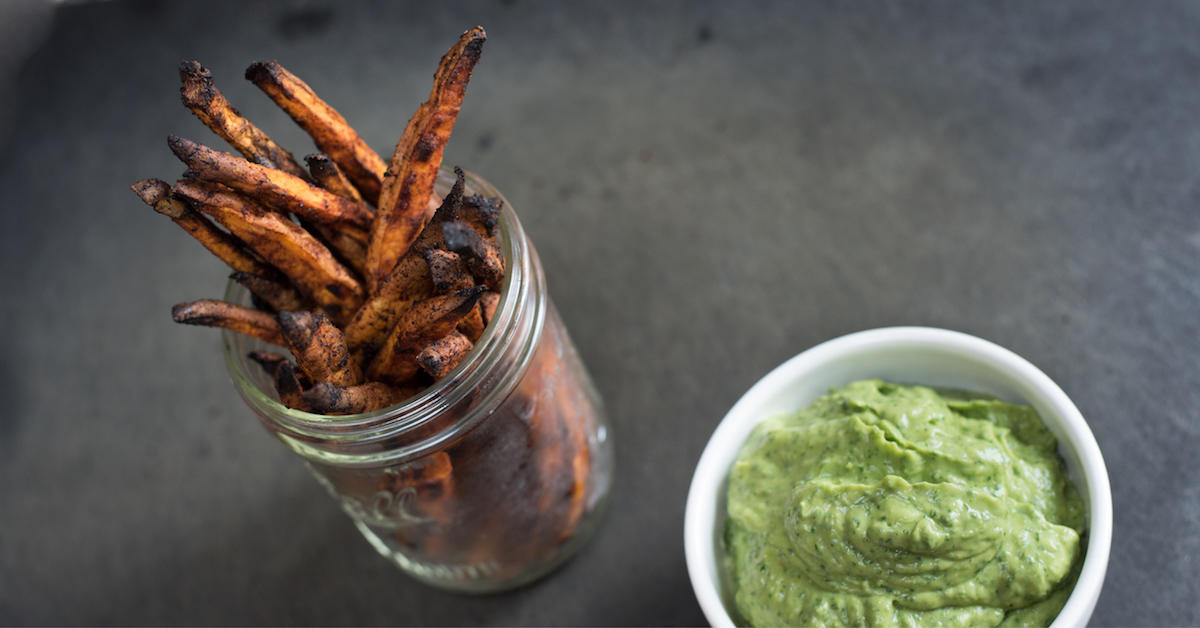 Crispy oven-baked Sweet Potato Fries tossed with a flavor-loaded mix of spices offers a slightly sweet and definitely spicy finger food that's addictingly good. Paired with a creamy avocado cause, this brilliant alternative to the deep-fried fries of your childhood are so tasty you won't want to go back.
Creamy Red Pepper Cashew Dip
Love nacho-cheese dip? Who doesn't? That's why we dig this paleo-vegan Creamy Red Pepper and Cashew Dip from It Doesn't Taste Like Chicken. Made in a blender, it comes together quickly. Just be sure to let your cashews soak. If you don't you'll miss out on the creaminess that makes this sauce so good.
Buffalo Sprouts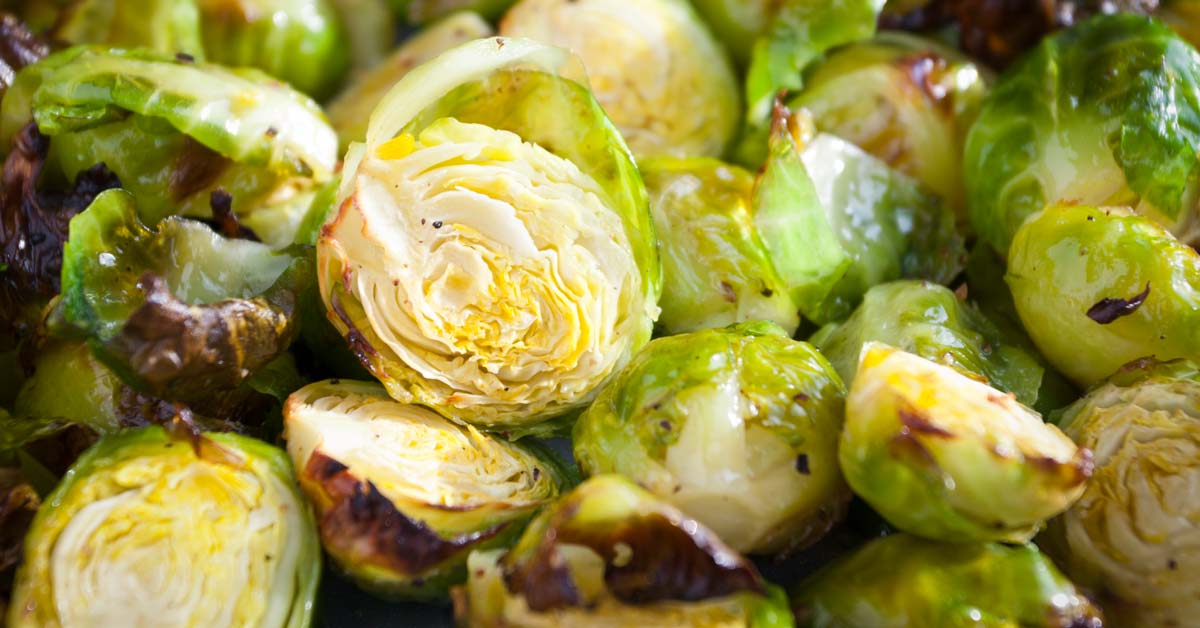 Brussel sprouts meets chicken wings in a saucy twist on a classic game day fare. Blasted at a high heat, the sprouts develop a crispy exterior with tender insides. Tossed in your favorite buffalo sauce, these can be a bit messy. Just be sure to have wipes on hand.

1 Pound Brussel Sprouts, trimmed and halved
1 TBS olive oil
Salt and pepper to taste
¼ Cup Buffalo sauce (we like Franks)
Preheat oven to 425 degrees. Line a rimmed baking sheet with parchment paper. Toss Brussel sprouts with olive oil, salt and pepper. Arrange in an even layer on baking sheet. Bake for 30 minutes, until edges crisp and blacken slightly.
Transfer sprouts to a medium bowl. Toss with buffalo sauce. Serve immediately.
Bonus Tip #1 - Low Calorie Drink Alternatives
Social gatherings tend to be a minefield of calorie-heavy temptations – especially when it comes to cocktails. Rather than feel deprived, savor a low calorie or no calorie drink. These are some of our favorites.
Bonus Tip #2 – Medically Supervised Weight Loss
Trying to enjoy moments with loved ones while also sticking to your diet can be tough. It can also be tough to know what diet is right for your body. Sometimes achieving your weight loss goals requires help. At Tru Health, our medically supervised weight loss program gives you the one-on-one attention and advice from a licensed professional. We provide the support and guidance you need to succeed. Schedule a consultation to get started today.
Additional Tips
Check out our collection of Paleo-Vegan recipes to get more tasty ideas for drinks and bites that are as satisfying as they are healthy.
Smart selection of foods in your diet can help you to avoid gaining belly fat. Learn more about some healthy choices here.
It's basic biochemistry; when the body has its building blocks, it works better. Vitamin IV Drips give your body its building blocks.
Enjoy this Article? Let's Keep them Coming.
Make your health a priority. Get our latest updates sent to your inbox.
Published by:

Naturopathic health care with compassionate integrative doctors who understand your unique medical needs.