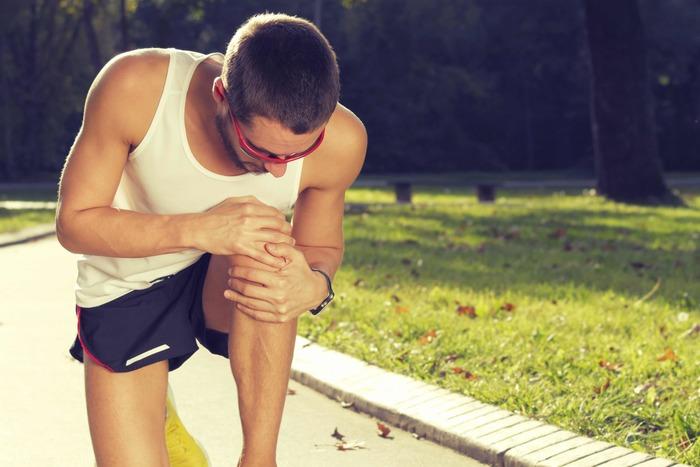 Knee Pain and Knee Injuries
Tru Health Medicine: 707-292-8882
One of the most common joint problems is "knee pain". Often this is due to knee injury of surrounding tissues, ligaments, tendons or muscles that attach to the knee, as well as the joint itself. Common knee injuries include:
Anterior Cruciate Ligament Injury
Medial Collateral Sprain
Coronary Ligament Sprain
Pes Anserinus Tendonitis
Patellar Tendonopathy
Patellofemoral Pain Syndrome (Pfps)
Anterior Cruciate Ligament Injury
The Anterior Cruciate Ligament (ACL) is very important for stability of the knee. Current estimates are that over 250,000 ACL injuries occur each year throughout the United States. The most likely group to sustain knee injuries of the ACL are those that play "pivoting sports" like soccer, volleyball, or basketball. ACL injury can be due to direct contact with an object or another player, but greater than 70% do not involve direct contact with anything or anyone. In fact, in many cases, determining the cause of the injury can be difficult.
Risk factors for Anterior Cruciate Ligament injury include the following:
activities involving deceleration
pivoting
awkward landings
shoe related problems
repetitive stress / strain
out of balance body mechanics
ACL injuries will often times NOT heal well
ACL injuries often do not heal as well as we would like them too, and the body does have some limitations that prevent full and total healing of ACL injuries. Some of those limitations include: poor blood supply within the ligament itself when the ligament is torn the blood supply is commonly disrupted. Surgery is generally recommended and necessary if there is a complete rupture of the ligament.
Partial ACL Tears
Prolotherapy is a very reasonable and often effective treatment for ACL tears, and we generally inform our patients about the benefits of prolotherapy prior to considering surgery. Several studies have demonstrated the effectiveness of prolotherapy specifically for ACL tears. The best way to determine if you are a candidate for prolotherapy is to be seen by the doctor so that the doctor can perfom a thorough history, orthopedic testing and necessary physical exams. MRI studies are important in determining who is a candidate for prolotherapy.
Medial Collateral Sprain
The MCL sprain is a common injury, especially in sports but this injury can also occur in the non-athletes. The most common cause of a medial collateral ligament is from a force hitting the side of a partly flexed and externally rotated knee, such as would occur with a soccer or football player who receives a kick or blow at the outer side of a weight-bearing knee.
Usually their is a "crack" and the feeling of sudden pain at the inner aspect of the knee. Most of the pain disappears relatively fast and usually the knee is not swollen right away. However, increasing pain and swelling starts after a few hours. By the next day it can be difficult to stand. This improves over a period of time and, after 2 to 3 months, may be asymptomatic - until re-injury occurs. If any residual pain exists, the ligament has likely been permanently lengthened, resulting in an unstable knee. As discussed above, leaving an unstable ligament will result in a change in biomechanics and development of osteoarthritis. Prolotherapy can be used in this situation to repair the overstretched ligament and stimulate healing so that stability is restored.
Coronary Ligament Sprain
These small, but very important, ligaments hold the outside edge of the meniscus to the tibial plateau. They are very commonly injured but mostly go undiagnosed because the localization of the pain and nature of the onset resemble a meniscus lesion or a sprain of the medial collateral ligament. These injuries can be effectively treated with prolotherapy.
Pes Anserinus Tendonitis
The pes anserinus group of tendons that attach at the medial knee and are a very common area of injury and source of pain in all age groups. The pes anserinus is the combined tendon insertions of three mus- cles (sartorius, gracilis, and semitendi- nous) at the anteromedial aspect of the proximal tibia. This tendonitis is some- times misdiagnosed as pes anserinus bur- sitis, however bursitis in this location is rare. Pes anserinus tendonitis is very common in older individuals, and may re- main after knee replacement surgery. Pes anserinus tendonitis is easily treated with prolotherapy.
Patellar Tendonopathy
Tenonditis around the patella is a typical overuse injury in sports such as volleyball, basketball, cycling, and high-jump. Three possible sites exist: the upper border (suprapatellar), the apex, which is the classical "jumper's knee" (infrapatellar), and at either side of the patella (tendonitis of the quadriceps expansion). Patient history typically includes localized pain at the front of the knee during or after exertion. In severe cases, there is pain at rest with less severe cases exhibiting only minor pain after exercise. The patient also states that walking upstairs or getting up from a chair is painful. Physical exam is usually normal. MRI diagnosis is not very helpful in this diagnosis and adds little guidance to patient management. Patellar tendonitis can progress to tendonosis and make its management more recalcitrant. Again, Prolotherapy can be effective in treating this tendonitis/tendonosis.
Patellofemoral Pain Syndrome (Pfps)
Patellofemoral pain is the most common cause of anterior knee pain, usually pre- senting with vague symptoms of pain "in," "under," or "behind" the patella or in the peri-patellar area. Symptoms are exacerbated by activities such as running, descending stairs, and squatting, as well as prolonged sitting with the knee in a flexed position ("theatre sign"). Twenty- five percent of the population, at some stage in their lives, suffer from this con- dition. Despite this, there is little agree- ment on the terminology, etiology, or treatment. The term "chrondromalacia patellae" is sometimes used, but is now reserved for a small subset of anterior knee pain with documented softening of the patellar articular cartilage.There is little evidence to support the use of knee braces or NSAIDs in PFPS. This condi- tion has been successfully treated with prolotherapy. Dr Hoffman has had great success with patients suffering with pfps.
Typical Treatment Course
The average number of prolotherapy treatments needed is 4 to 6, with some patients needing more and some patients less. Individuals with more severe degenerative changes may require more treatments while teenagers often require less. Patients who have been on anti-inflammatories prior to starting treatment may re- quire additional treatments before improvement is noted. If no improvement whatsoever is noted by the patient after 3 to 4 treatments, there should be a re-evaluation for any interfering factors such as poor sleep, diet, continued aggravating activities, illness, or use of medications that may prevent healing.
Contraindications to Prolotherapy
Active infection, cancer, non-reduced dislocations, or known allergy to any prolotherapy ingredients are contraindications to treatment, as is any known underlying illness which would interfere with healing. Acute gout or rheumatoid arthritis in the knee joint are also contraindications. Relative contraindications include current and long term use of high doses of narcotics as these medications can lower the immune response. Current use of systemic corticosteroids or NSAIDS are also relative contraindications as these are counter-productive to the inflammatory healing process.
Conclusion
Prolotherapy is a reasonable and conservative approach to knee tendonitis/tendonosis, knee sprain-strains, knee instability, diagnosis of meniscal tear, patellofemoral pain syndrome including chrondromalacia patellae, as well as degenerative joint disease and osteoarthritis pain. Since prolotherapy is a treatment modality that provides a long term solution rather than just palliation, it should be considered in appropriate patients prior to long term narcotic therapy or surgical intervention.
Often, patients are sent home from their doctors office without a clear plan of action for their injury or are given suggestions (such as surgery or corticosteroid injections) that they are confident will resolve their problem. If you feel that you may be a candidate for prolotherapy or PRP injections and would like to speak with Dr Hoffman, call: 707-292-8882 to set up a 10 minute consultation to get all of your questions asked. If you feel surgery might not be your best option - keep looking for other possible treatments.
Like Gloria Steinem said: "if the shoe doesn't fit, must we change the foot?"
Testimonial from Tucker in Santa Rosa:
Tucker:
" I first saw Dr Hoffman for Prololtherapy on my knee and shoulders about a year ago. I am a competitive athlete in San Francisco and was really struggling with pain and not being able to perform at my best. I knew I didn't want surgery, even though this is what my ortho doc told me I needed. I have received about 5 treatments from Dr Hoffman with PRP and I am 90 percent healed. I have no more shoulder pain, no more knee pain and I have my full range of motion back. I had been struggling with ongoing pain for so many years and finally I can say that I am not struggling with it every day. I feel liberated".

Dr Justin Hoffman is a primary care doctor in Santa Rosa, specializing in PRP and prolotherapy for well over a decade and has helped thousands of athletes regain their strength, agility and ability to perform at the top of their game.
Call: 707-292-8882

Enjoy this Article? Let's Keep them Coming.
Make your health a priority. Get our latest updates sent to your inbox.
Published by:

Naturopathic health care with compassionate integrative doctors who understand your unique medical needs.