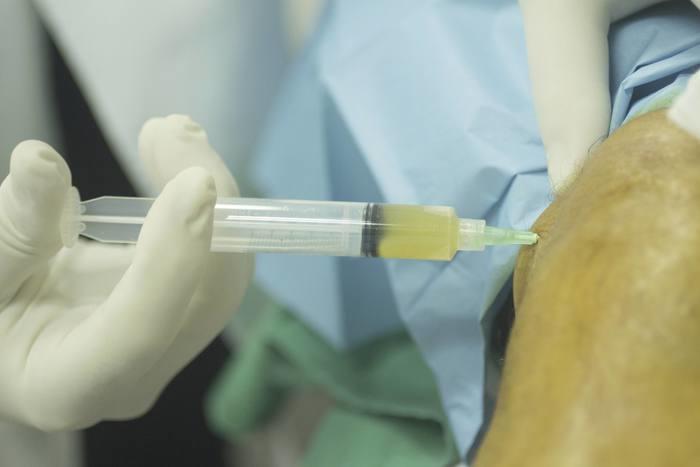 Prolotherapy with Dr. Justin Hoffman NMD
Prolotherapy, abbreviated as "prolo", is a research based, cutting edge injection treatment aimed at stimulating the repair damaged or injured joint structures or soft tissues. Prolotherapy is also sometimes referred to as Regenerative Injection Therapy or R.I.T. The goal of treatment with Prolotherapy is to permanently fix the underlying causes of your pain.
When is Prolotherapy Used?
Prolotherapy is indicated when musculoskeletal injuries cause pain including but not limited to:
Back pain
Knee arthritis
Knee injuries
Sports injuries
Shoulder injuries
Ankle injuries
Wrist injuries
Low back injuries
Sacroiliac injuries
Any area of chronic pain
What solutions are used during a comprehensive Prolotherapy treatment?
In very simple terms, the solutions that Dr. Hoffman uses in Prolotherapy are designed to create a localized and self limited inflammatory healing response and help to ease pain. One of the many benefits of being treated by Dr. Hoffman is that he has over a decade of experience with the many different ingredients.
Dr. Hoffman has found in his clinical experience that some of his patients will respond most effectively to very strong prolotherapy solutions such as dextrose, cod liver oil extract and other nutrients. Other patients will most effectively respond to solutions such as Platelet Rich Plasma or even the standard dextrose solution for Prolotherapy. Dr. Hoffman has not seen significant results from the therapy known as Prolozone (injecting Ozone gas) and generally does not recommend it due to the lack of peer reviewed studies showing its efficacy.
Dr. Hoffman is a firm believer that every patient's injuries are unique. During the Prolotherapy treatments, Dr. Hoffman will design a treatment plan as well as the injected solutions in a way that addresses your specific needs to enhance your healing process.
To learn more about Prolotherapy or to set up a 10 minute in office consultation with Dr. Hoffman, call 707-292-8882
Enjoy this Article? Let's Keep them Coming.
Make your health a priority. Get our latest updates sent to your inbox.
Published by:

Naturopathic health care with compassionate integrative doctors who understand your unique medical needs.