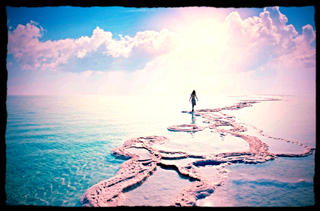 Santa Rosa Doctors - Voted Best in 2015
If you are looking for a Doctor in Santa Rosa, Tru Health Medicine offers the best of western medical science as well as powerful and effective natural medicine treatments that can help you lead a healthier and more rewarding life.
---
Learn More About Tru Health Medicine - Santa Rosa's Leading Natural Medicine Clinic
---
Do your Doctors take insurance in Santa Rosa?
Our Doctors are not contracted with insurance companies and provide medical care which will need to be paid for at the time of your appointment. For every patient wanting to bill insurance for reimbursement of their appoitnment fees, we do provide a complete summary of your visit (fee slip), which contains the necessary CPT and ICD-10 codes that the insurance companies will need to consider your reimbursement rates. Every insurance provider and plan is different and there it is important that you contact your insurance provider ahead of your appointment to determine the extent of your insurance coverage.
---
What is Naturopathic Medicine and Integrative Medicine?
---
What do your Doctors treat?
Our Doctors are primary care doctors and specialists in Santa Rosa. If you would like to learn more about our individual Doctors, please select the doctor below:
---
Physicians are typically trained in a conventional clinical setting to treat symptoms and relieve a patient's discomfort or health related problems using medication or prescription drugs. Prescription medications can be very effective, when used judiciously and when absolutely necessary.
Our Doctors have decades of extensive training beyond the basic medical school training that has allowed them to develop effective treatments for conditions that fail to respond to the conventional approaches. Additionally, many of the patients that come to see our Doctors are interested in not only managing their symptoms, but rather they are wanting to feel healthier - by correcting the problems that are actually causing their symptoms in the first place.
In Santa Rosa, our primary care doctors specialize in what is called functional medicine - a research driven methodology proven to optimize a person's physiology and help them heal from the inside out.
---
Functional Medicine - Investigating the Hard Data
---
Looking for a Doctor in Santa Rosa? Click Here to see our Location
We suggest that while you are looking for a physician or doctor in the Santa Rosa area, that you schedule a consultation to meet each of the doctors in person. Bring a list of questions and concerns to determine if it is a good fit for you and if that doctor is skilled in correcting the problem that is causing your symptoms.
Tru Health Medicine - Voted Best Doctors in 2015
707-292-8882
Enjoy this Article? Let's Keep them Coming.
Make your health a priority. Get our latest updates sent to your inbox.
Published by:

Naturopathic health care with compassionate integrative doctors who understand your unique medical needs.