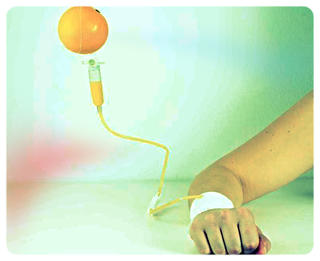 Santa Rosa IV Therapy
If you are reading this post on our blog about IV therapy in Santa Rosa, then you are most likely taking supplements for better health... right? OR you have supplements in your house and are not taking them.... maybe?
Well, guess what.... you may not be getting anything worthwhile from those supplements. Most people don't realize that when they ingest a supplement, it is estimated that our bodies only absorb a 15% fraction of that supplement. Due to poor quality, many of the products that we take actually cannot even be absorbed through our GI tract because the binders prevent adequate absorption.... So what are we to do? There are solutions to the problem of poor quality supplements and the limited ability of our bodies to absorb enough of what we need. This is what we suggest:
Only use high quality supplements that are easily absorbed and professional grade
---
Purchase the HIGHEST quality supplements in the country here
---
Regular IV therapy can help you overcome any possible deficiencies and can supercharge your health.
---
Read about IV therapy and how this key biohack can help you avoid illness
---
Intravenous therapy (aka IV therapy or IV micronutrient treatment) can help you overcome the limitations of your gastrointestinal system, by allowing the necessary therapeutic nutrients to reach your tissues in 100% concentration. For example, if you are feeling a bit under the weather and want to take some Vitamin C to boost your immune system, to get 3000mg of vitamin C into your system - you would need to take 20,000mg of vitamin C orally!!! Why? Well, as we mentioned above, you are only going to absorb 15% of what you ingest orally, on average. Also, trying to ingest that much vitamin C is hard on your GI system and can lead to severe diarrhea, bloating and cramping. Now, if you are getting an IV of Vitamin C, you can get the equivalent 3000mg of vitamin C, directly into your bloodstream without needing to take 20,000mg - due to bypassing the GI altogether.
---
Vitamin C IV therapy - powerful support for cancer patients and boosting immune system function
---
IV therapy is also powerful for improving antioxidant status in the body. many of you have already heard of the powerful anti-aging attributes of things like ALA (alpha lipoic acid) and GSH (glutathione). These two nutrients in particular are able to actually reverse cellular oxidative damage, which is the number one cause of rapid aging. This is one of the reasons that many antioxidant ingredients are found in facial creams to help improve wrinkles and the health of the skin. Antioxidants that are given in IV form, such as glutathione, vitamin C and others, can reach the deepest parts of your body and can improve every tissue in your physical system.
All of the IV micronutrient therapy treatments are formulated by the doctors of Tru Health Medicine based on each patient's unique needs. You can expect a thorough medical history, laboratory exams and physical exams as needed to ensure that IV therapy is indicated for you and right for your needs.
What are IV micronutrient therapy treatments good for?
Boosting energy levels
Recovering and preparing for surgeries
Preventive medicine
Fibromyalgia
Decreasing the effects of chronic stress
Brain support and nervous system support
Mood enhancement
Depression
Anxiety
Malabsorption of the GI
IBS
Boosting immune system function
Anti viral therapies (chronic viruses)
Mono, EBV
Thyroid problems
Hormone imbalances
Adrenal fatigue and adrenal imbalances
Autoimmune Disease
Cancer support
Santa Rosa's Premier IV Therapy Center and Concierge Drip Club - Members Only 707-292-8882
---
Read more about Santa Rosa's IV Drip Club for IV therapy here
---
If you are interested in improving your health with proven methods that can boost your energy, quicken your response to the treatments you are receiving or if you are interested in anti-aging and preventive medicine- the Concierge DRIP CLUB is something you will want to consider taking advantage of.
Tru Health Medicine - Voted Best Doctors in Santa Rosa in 2015
707-292-8882
Enjoy this Article? Let's Keep them Coming.
Make your health a priority. Get our latest updates sent to your inbox.
Published by:

Naturopathic health care with compassionate integrative doctors who understand your unique medical needs.