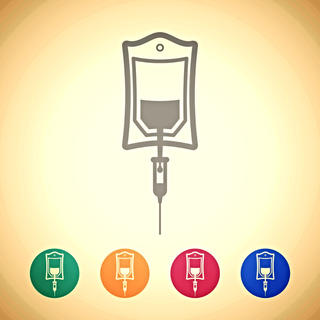 Santa Rosa's IV Drip Club for IV Therapy
---
CALL: 707-292-8882
If you are interested in improving your health with proven methods that can boost your energy, quicken your response to the treatments you are receiving or if you are interested in anti-aging and preventive medicine- the DRIP CLUB is something you will want to consider taking advantage of.
---
Learn More About How IV Therapy Works Here
---
We offer a menu of many different IV's for you to choose from, as well as specialty IV formulas that are designed to meet your unique needs and make your treatment focused and effective.
Intravenous Therapy (sometimes called IVNT) is a very specialized form of integrative medicine. It uses the healing power of natural nutrients (vitamins, minerals and amino acids) to help patients regain their vitality. IV therapies are easy to receive and are viewed as being a safe integrative therapy. Intravenous nutrients can help to prevent and correct the deficiencies that are caused by absorption problems.
IV therapy can help to boost energy levels and combat the deterioration of the body that is associated with aging and illness. Parenteral micronutrient therapy (IV therapy, IVNT, micronutrient therapy) has a very long safety record in the united states. The absence of adverse outcomes is due in large part to the fact that the nutrients are naturally occurring and essential for optimal function of the human body and its many complex systems. The nutrients (vitamins, amino acids, minerals) are actually quite simple in structure and have low potential for hypersensitivity.
What IVs can I get as a DRIP CLUB member?
Adrenal Boost : good for supporting adrenal function, fatigue, adrenal fatigue,hormone balance.
Mega Detox : helps to facilitate all detoxification pathways in the body, great as an addition to any detox program. Good for every system in the body, improves energy.To help you cleanse and purify.
Meyers Cocktail : For supporting any chronic disease or illness.Speeds recovery, improves symptoms.Helps to improve cellular function in all organ systems
Revive Me : Improves energy, helps with hormone balance, thyroid function, adrenal function, improves immunity, enhances mood, brings you back to optimal vitamin and mineral status for ideal health and as an anti aging elixir.
Ultra Hydrate : Helps to bring you back from dehydration after illness, during illness or after a night of social fun or any type of draining activity. --Can be used as a mild hangover cure.
Replenish Me : Packed full of the essentials to get anyone feeling healthier, more vibrant and energetic.Good for optimal hydration, to boost metabolism and as an anti aging elixir. --Can be used as a moderate hangover cure
Restore Me : to help restore vital minerals and vitamins to ensure that you are getting the optimal levels of the nutrients needed for optimal wellness.Especially good after intense exercise, after fasting, or just to ensure that you have what you need for optimal health.

---
TAKE ADVANTAGE OF OUR POWER PACKED QUICK DRIP IV's - to save you time
30 minutes a week - for better health with QUICK DRIPS

Vitamin C – Immune supportive, good for adrenal function, cancer support, any viral or bacterial illness

Glutathione IV or Push – Most powerful antioxidant available. Great for anti aging, decreasing inflammation, boosts immunity, many more functions

Mineral Boost – To bring those vital minerals back up to ideal ranges.

Recharge Me – Hormones, energy, boost metabolism

Skinny Me – For boosting weight loss

Repair Max – Immune boosting, adrenal fatigue, sluggish thyroid, recovering from illness, preventing illness, all purpose power packed wellness in an IV bag
---
I'm ready for my Quick Drip! - sign me up for the DRIP CLUB!
---
To learn more about our Concierge DRIP CLUB for IV therapy at Santa Rosa's premier IV therapy and anti aging clinic, call: 707-292-8882.
Voted Santa Rosa's BEST Primary Care Doctors!
Enjoy this Article? Let's Keep them Coming.
Make your health a priority. Get our latest updates sent to your inbox.
Published by:

Naturopathic health care with compassionate integrative doctors who understand your unique medical needs.