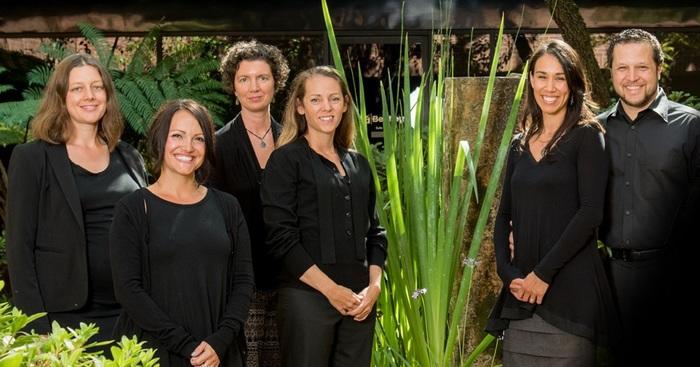 "The women and men who fought the fire saved countless lives, homes, and businesses. We are incredibly grateful for your service and would be honored to help you overcome any injuries you have suffered," Dr. Justin Hoffman, founder of Tru Health Medicine.
To help those who so bravely helped our community, we're offering six months of free office visits to anyone directly involved in fighting the Fall 2017 Sonoma County fires.
If you are a firefighter, first responder, members of the sheriff's department, police officers or helped fight the fire directly, the clinic is available to help you recover from smoke inhalation and stress. (Please note, this does not include necessary labs or other optional recommendations.)
To our family of friends and beloved patients, we know many of you have lost homes and businesses in this tragedy. We are so sorry for the loss many of you are struggling with now and we would like to do everything we can to support you through this.
Tru Health Medicine almost burned in the fires, but did not sustain any damage. We are OPEN for patients as of this coming Monday, October 16th.
Appointments
If you were scheduled to see one of the doctors during the closure last week, please call us to reschedule your appointment if you have not heard from us yet.
We have attempted to reach as many of you as possible, but due to phone disconnections and patchy cell service in the county, there are a few of you that we were not able to reach.
If you have an upcoming appointment and feel that for any reason you will not be able to make it into the clinic, the doctors are making themselves available by phone. We are encouraging all patients with upcoming appointments this week ahead, to consider changing their appointments to phone appointments.
Several of the doctors are out of the state and will not be in the clinic, but will be able to have an appointment with you by phone.
All of the IV therapy patients that are scheduled this coming week can count on us being here to give you your much needed IV. If you missed your IV last week, please call and we will do everything we can to ensure that you are able to get your IV this week coming up.
All vitamin injections will be offered this coming week, as we will be open for normal business. If you are scheduled already, you can count on us being here for you. If you were on last week's schedule, please give us a call so we can reschedule your injection for this coming week.
We have a great number of injections that are helpful for tissue repair (lung damage) as well as immune support, and combating stress.
If anyone has suffered from any stress related to this event and you are a current patient, we are offering FREE B12 injections during the upcoming week (October 16th - 20th). Let us know if you have any questions.
We are here for you in whatever way we can be, so please let us know if there is ANYTHING we can do to help support you and your family. We have great care in our hearts for you, our family of friends and patients here at Tru Health Medicine.
With warmth,
Tru Health Medicine Doctors and Staff
Enjoy this Article? Let's Keep them Coming.
Make your health a priority. Get our latest updates sent to your inbox.
Published by:

Naturopathic health care with compassionate integrative doctors who understand your unique medical needs.