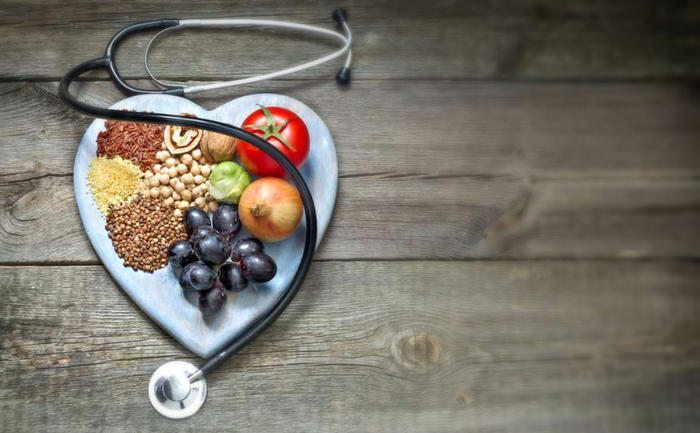 Detoxification Programs in Santa Rosa
Tru Detoxification is a unique and comprehensive program intentionally created to spark positive change in your health and in your life. The benefits of this detoxification cleansing program extend beyond weight loss, increased energy levels, improved cognitive function, and healthier skin.

Tru Detoxification program takes the concepts and understanding of detoxification to a deeper level and is rich with valuable content and tools that help you transform your understanding of your health. It helps plant the seeds for real change to grow and it paves the way for a new way of living, a new YOU. It invites you to detoxify at the level of the mind, spirit, and soul by helping you identify and release your "stuck" emotions that keep you feeling powerless in your life. It opens the doors of real transformation by helping you unveil the self-limiting beliefs and patterns that get in the way of you living the life you want and deserve. It helps you identify the REAL reasons for why you haven't been able to overcome the obstacles and health challenges in your life
If you are ready to:
-Achieve hormone balance
-Restore your energy level
-Reclaim your sense of power in your life and health
-Return to who you really are
....then this program is for YOU!
As a participant in the Tru Detoxification cleansing program you receive information, guidance, support, suggestions, ideas, insights, and recipes that support their individual cleansing goals. You receive additional support and insight from the group calls/meetings that occur before, during and at the end of the cleanse. During this unique program you learn how to cleanse your body using diet, adequate hydration, movement, meditation, and selected supplemental nutrients that support your body's detoxification system. You will learn how to cleanse your mind and spirit using specific tools that help identify emotional toxins and self-limiting beliefs that prevent you from reaching your most desired health goals. Tru Detoxification helps create a new platform so that you can begin making the changes you need to make and begin experiencing vibrant health NOW. It is an incredibly transformative experience, and I will be there every step of the way to help guide you in the right direction.
To your health and healing,

Dr Kimberly Hoffman

---
Learn More About Dr Kimberly Hoffman Here, or Call: 707-292-8882

---
What is the Tru Detoxification cleansing program?
Tru Detoxification is a unique and comprehensive 14 day detoxification cleansing program that helps support your body's ability to detox safely and effectively. It is a program that acknowledges the intimate and dynamic connection between the body, mind and spirit and selectively incorporates specific tools and tips to help optimize ALL aspects of your health.
This detoxification cleansing program is for you IF:
You are motivated to have more energy, sleep better and lose weight
You are ready to let go of old beliefs, patterns, and habits that get in the way of your reaching your health goals
You are willing to make changes to your current diet and lifestyle that sabotage your desired health goals
You feel ready to commit to a higher level of wellness
You want to experience a more joyful and healthful winter season
Benefits of the Tru Detoxification cleansing program:
Some of the benefits that you may experience after completing the Tru Detoxification cleanse include the following:
Clearer thinking, less "Brain Fog"
Weight loss
Improved energy, vitality and general sense of well-being
Improved sleep
Improved hormone balance
Improvements in digestion
Improved immunity
Improvements in memory
Feeling more connected with your true self
Begin to break free from your self-limiting beliefs that are sabotaging your health goals
Who would benefit from participating in the Tru Detoxification cleansing program?
With the growing number of toxins that we are exposed to on a daily basis, it is safe to say that everyone would benefit from doing a detox cleanse like this one.
---
Fill out the following questionnaire and see if this cleanse would benefit YOU (Below at "Download More Information")
---
Details for the Tru Detoxification Cleansing Program, Fall 2017:
Preparatory Phase Monday, September 18 – Sunday, September 24
During this week participants will read through the comprehensive Tru Detoxification Handbook to get familiar with the "pre-cleanse" recommendations on how to prepare for the detoxification cleanse as well as the guidelines to follow while on the cleanse. Starting 1 week before the Tru Detoxification cleansing program actually begins, you will recommended to begin shifting your attention to eating cleanse-friendly foods and avoiding foods that may causing you health problems and contributing to symptoms such as fatigue, weight gain, brain fog and headaches.
Call #1: Everything you need to know to get started Sunday, September 24, 10 am PST
This call will provide a detailed overview of the what, when, why and how of the Tru Detoxification cleansing program. Time will be allotted for a Q&A at the end of the call.
Official Start of the Cleanse Monday, September 25
Call #2: Q&A and Support after Week 1 of the Detox Cleanse Sunday, October 1, 10am PST
During this call we will discuss and share with one another the discoveries, challenges, recipes, and successes experienced while on week 1 of the cleanse. We will dive deeper into what it means to do emotional and spiritual detox. Time will be allotted for a Q&A at the end of the call.
In-Person Meeting: Celebration & Next steps (including food reintroduction)
Sunday, October 8, 10am PST
This meeting marks the end of the cleanse with time allocated for celebration, reflection, and information for next steps including the reintroduction of foods post cleansing. We will continue sharing discoveries, challenges, recipes, and successes and time will be allotted for Q&A regarding how to further aid in detoxification, improve weight loss, improve hormone balance and/or deepen into cleansing the mind and spirit.
FEES:

OPTION 1: Tru Detoxification Classic: $497 ($585 savings)
Includes all recommended supplements as well as the Tru Detoxification Handbook.
*Other materials are available for purchase to help support the success of your cleansing journey. Please inquire for more details.
OPTION 2: Tru Detoxification Plus- $597 ($679 savings)
Includes everything in the Tru Detoxification Classic plus one 30 minute one-on-one wellness coaching call with Dr Kimberly Hoffman. This 30-minute call must be used during the 14 days of the detoxification cleanse.
REGISTRATION is now open for the September 18th cleanse program (and closes on Tuesday, September 12th).
*If you are interested in learning more about the Tru Detoxification cleansing program or want to register for the program, send an email to: trudetoxification@gmail.com
Enjoy this Article? Let's Keep them Coming.
Make your health a priority. Get our latest updates sent to your inbox.
Published by:

Naturopathic health care with compassionate integrative doctors who understand your unique medical needs.
---