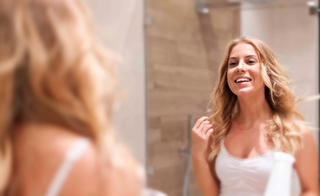 Are you ready for results?
Call for a consultation: 707-292-8882
The patient's that come to Tru Health Medicine for weight loss, and with the goal of losing weight, have tried several different diets before, lifestyle changes, even formal supervised weight loss programs in Santa Rosa with other doctors or providers. After so many failed attempts and having been given so many false promises, they can feel overwhelmed and don't know where to turn to get the results they desire.
Our doctors believe that weight gain is a symptom of a much larger problem that causes weight gain. Our goal is to help patients overcome the problems that cause weight gain. We strategize together with each patient to design a plan that is effective and successful.
---
Click here to watch testimonials of weight loss programs
---
Weight loss is an important way to improve your health, reclaim a sense of vitality, regain your confidence, feel more attractive - and it is a way long term to decrease your risk of developing the many chronic and life threatening diseases associated with being overweight.
After the initial weight loss phase, the doctor analyzes your progress and based on your personal medical history and goals, devises a long term plan to help you keep the weight off - permanently.
Rather than falling victim to the latest fad diet, pre-packaged food plans, expensive fat reduction procedures that don't work, you will work directly with our doctors and trained medical staff every step of the way.
Often, your weight problems are rooted in causes beyond your control—be it a weight retaining medication, an underlying medical condition, or uninformed food choices. We educate our patients and work closely with you in a clinical setting to maximize your weight loss.
---
Click here to learn more about the hormones of weight gain
---
If you are ready for change and want to finally lose weight for good, call 707-292-8882
Enjoy this Article? Let's Keep them Coming.
Make your health a priority. Get our latest updates sent to your inbox.
Published by:

Naturopathic health care with compassionate integrative doctors who understand your unique medical needs.