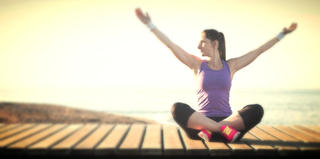 Weight Loss in Santa Rosa
Call us for an appointment: 707-292-8882
What makes natural and integrative weight loss programs work?
The vast majority of medical weight loss programs fail because they do not help patients remove the underlying causes of why the body is resistant to losing weight. In addition, most weight loss programs aren't individualized to each patient's needs.
Remember the following when deciding if any weight loss program is right for you:
Weight gain is a symptom!
-Lost weight can return, sometimes with a vengeance - if the cause of the weight gain is not corrected. This is why people experience so much rebound weight gain.
A healthy diet consists of real food!
-Health is not something we can realistically expect to receive from prepackaged food programs. Here at Tru Health we NEVER use pre-packaged foods. All of the treatment recommendations are nutrition focused and encourage healthy eating habits with vital nutrient dense foods.
Lasting change requires comprehensive approaches
-A healthy metabolism requires hormone balance, and perfect harmony within all organ systems in the body. Our patients experience lasting weight relief through improving their health while doing what is necessary to maintain weigh loss.
Weight Loss and Lasting Change
Dr. Justin Hoffman's medically supervised weight loss programs are designed to assist in sustaining weight loss long term, while improving overall health The doctors at Tru Health Medicine specialize in the treatment of underlying imbalances that prevent weight loss including:
Specific dietary counseling
Identifying nutrient deficiencies
Promoting efficient digestion
Optimizing liver function
Correcting and reversing adrenal fatigue
Treating food allergies
Treating insulin resistance
Detoxification of harmful metals
Addressing stress levels.
What determines if a weight loss program will be successful?
Being realistic about the time that it takes for permanent healthy weight loss.
Expecting your dietary and exercise changes to be lifelong habits.
Identifying underlying factors contributing to weight gain
Establishing a proper dietary plan
Creating healthy food habits
Staying hydrated
Ensuring proper gastrointestinal function
Healthy digestion
Healthy liver function
Healthy carbohydrate metabolism
Proper balance of essential nutrients needed for normal metabolism
Identifying and eliminating food sensitivities
Correcting intestinal yeast imbalance
Working through mental/emotional issues. Mental and emotional issues in our lives affect our eating habits and our relationship with food. For many people, it is necessary to address this component of health in order to attain permanent weight loss.
If you are interested in a consultation with the doctor or learning more about the weight loss options offered at Tru Health Medicine:
Call 707-292-8882.
The weight loss programs offered by Dr. Hoffman at Tru Health Medicine in Santa Rosa are natural and effective. Rapid and lasting weight loss is a goal of treatment, but results can vary from person to person. If you are looking for a weight loss program based on Integrative and Alternative approaches, Tru Health Medicine in Santa Rosa may be able to help you. Patients choose to visit us from all areas in Sonoma county; Healdsburg, Windsor, Rohnert Park, Sebastopol, Petaluma and more. Weight loss that is natural and long term is possible. Medically supervised weight loss in Santa Rosa - Dr. Justin Hoffman.
Enjoy this Article? Let's Keep them Coming.
Make your health a priority. Get our latest updates sent to your inbox.
Published by:

Naturopathic health care with compassionate integrative doctors who understand your unique medical needs.