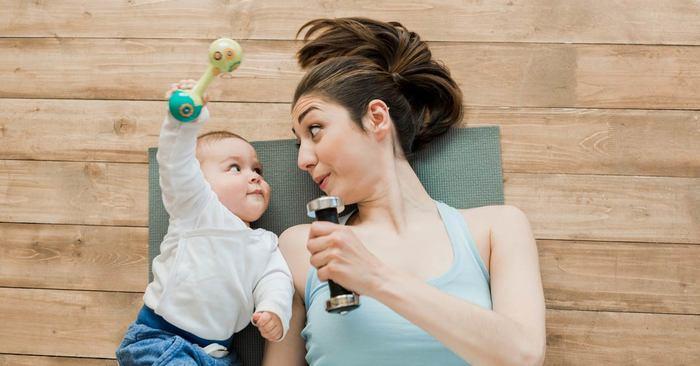 There are a lot of things to love about summer. The pool days. The sundresses. The extra time with your kids while they're out of school.

Unfortunately, all that extra time can make it difficult to keep up with your regular workout routine. This is one of the many reasons it can be difficult to lose weight while parenting. Rather than taking a complete break from your fitness and weight loss goals, incorporate physical activity into the things you're doing with your kids.
This will promote a healthier lifestyle for everyone.
11 Weight Loss Tips for Busy Parents
1. Go on a Running Bike Ride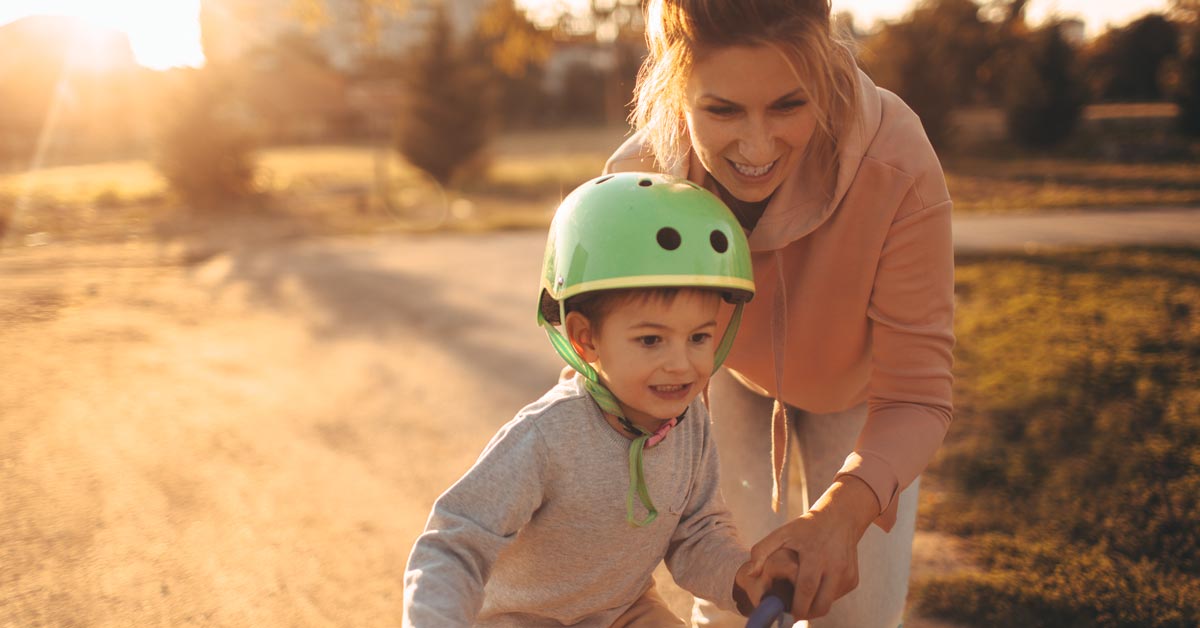 Most of us can more than ride at the same pace as our kids. Unfortunately, it's not a pace that will typically get you a very good workout. Instead, lace up your tennis shoes and run while they ride.

Little legs get tired quickly. To keep your child determined to keep going, pick a fun destination two- or three-miles away. (This could include the library, an ice cream shop or a park.) This will give them something to work towards. But remember, they may need to take a break (or a few) along the way.
To keep your heartrate up, you might run circles around them, do jumping jacks or fit in a set of lunges.
2. Create an Obstacle Course
You can create an obstacle course just about anywhere. At a park. In your basement. In the driveway. The key is to make movement fun. You might have your kids going up and down stairs, stepping up and over a bunch. And going down the slide.
These are all activities you can do with them. Carry a stopwatch and time yourselves. Then, compete against your own time. Do you have multiple kids spending the day with you? Set up an obstacle course relay race!
3. Dance Party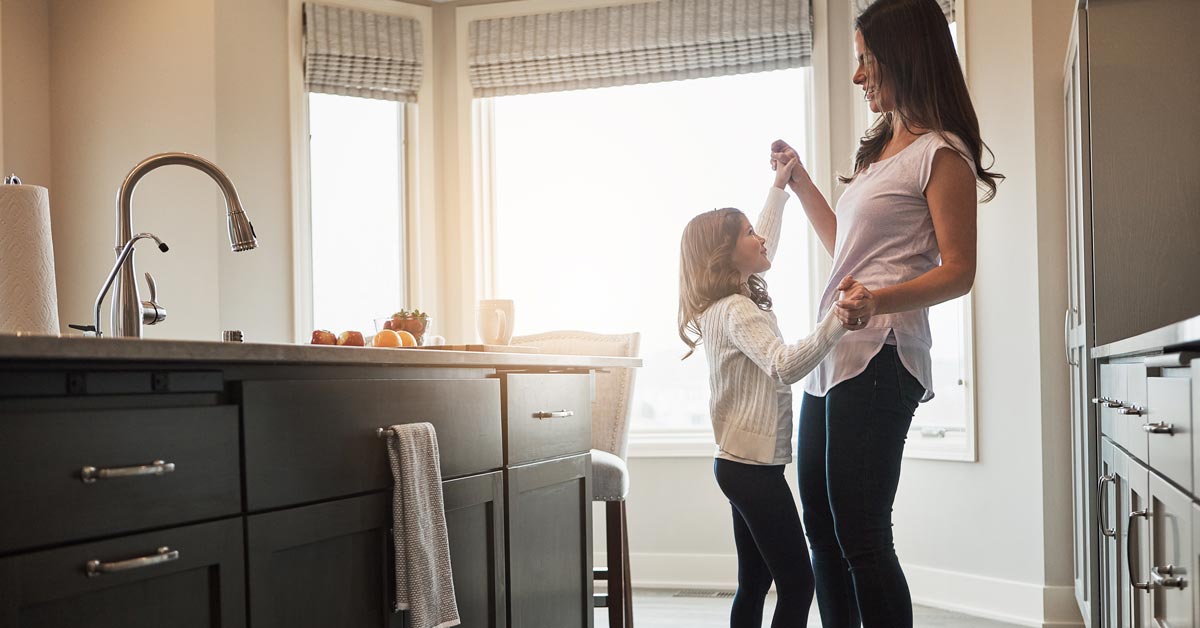 Turn up the tunes and your heart rate all at the same time! Put on your favorite soundtrack or playlist and then show off your moves. Invite your kids to join you. You might consider playing follow the leader or creating your own dance routine. Keep the dance party going for 30-minutes to 1-hour. You'll be shocked at how good of a workout it can be!

4. Go for a Hike
Hiking is a great way to stay active throughout your life. And, the earlier you introduce your kids to it, the better. Don't start with Taylor Mountain. That's probably a bit much for the young and inexperienced hiker. Instead, go with something easy. Keep the outing focused on fun.
Bring plenty of sunscreen, comfortable shoes, water and snacks. Spring Lake Loop is a great choice. It's just 2.1 miles and nearly flat the whole way.
5. Tread Water While Your Kids Swim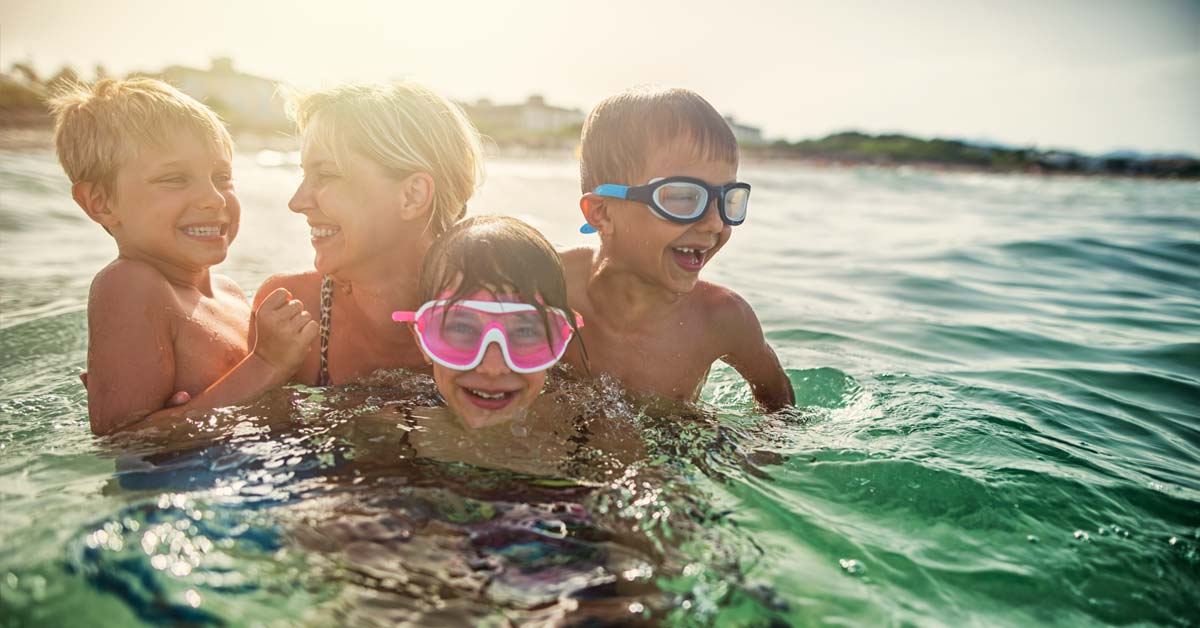 Planning on more than a few pool days? It's a great way to beat the heat and keep your kids entertained. Unfortunately, most moms often spend the day watching their kids swim while sitting under an umbrella.

Jump in the water instead. Set a timer for 20- to 30-minutes. Tread water the entire time, not touching the bottom or side of the pool. Invite your kids to join you for 2- or 3-minute stretches.
This is a great way to workout while your kids are having fun. Take a short break and repeat as many times as desired. To workout your arms, try treading water with your arms instead of your legs.
6. Make it a Bodyweight Workout
Ask your child to be your training partner. This is maybe one of our favorite weight loss tips. Not only does it get everyone moving, but it empowers your child by giving he or she a sense of purpose and ownership. Plan a bodyweight workout together. Exercises might include:
Burpees
Jumping Jacks
Lunges
Bodyweight Squats
Pushups/Modified Push Ups
Sit Ups
High Knees
Butt Kicks
Inchworm
Bear Crawl
Wall Sits
Step-Ups
Calf Raises
Bridges
Bench Dips
Use the Age-Reps Rule. Each participant does as many reps as they are old. So for instance, your six-year-old would do six of each exercise. You would do…25 ;) (Age is all about how you feel!)
7. Simon Says
Simone Says might not have you sweating like crazy, but some movement is better than no movement at all. Engaging your kids with a game of Simon Says is a great way to get everyone up, out of their seats, and moving around.
8. Tag
Tag is another fun way to encourage movement. Rather than playing freeze tag though, which has folks stop when they are tagged, consider having those tagged do a separate activity to get free. This might mean a certain number of pushup or jumping jacks.
9. Walk the Field
Your child is playing a summer sport? That's great! But rather than post up in the bleachers while they run around, walk the field. This will allow you to stretch your legs and cheer for them at the same time. This is particularly helpful working mom weight loss tip. Because finding the time to meet your businesses goals, show up for your kid, and workout can be darn tough.
If you want to make this a little more challenging for yourself, consider carrying a small set of hand weights. The extra weight will help you get your heart rate up some. You can also do curls and air-punches if you so desire.
10. Embrace Your Inner Yogis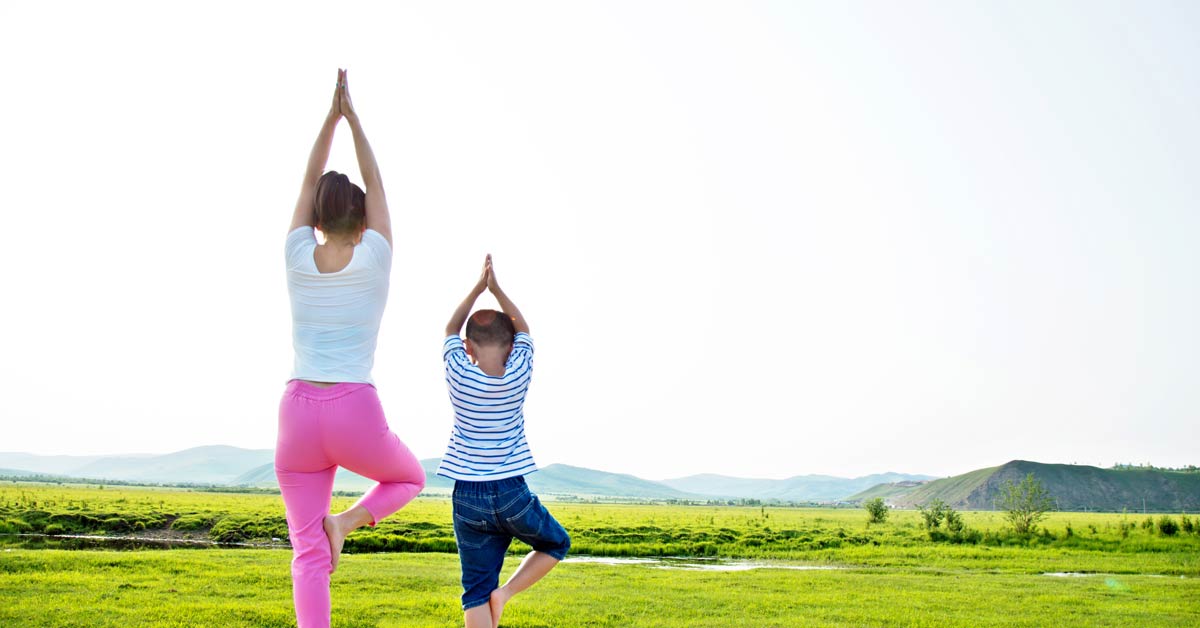 Yoga can be a great, gentle workout. But the benefits don't stop there. A new study published in from Tulane University found that yoga and meditation helped with kids' psychological development. The study was published in Psychology Research and Behavior Management. It sites yoga helped reduce stress and anxiety. It helped individuals with ADHD improve attention span and behavioral issues. Plus, it reduced depression symptoms and improved overall mood.

Help your child learn to calm themselves while also getting a workout.
11. Paddle it Out
Take your kid on a canoe or kayak adventure. Paddling can be a great workout and your child is likely to think its lots of fun to see how fast mommy or daddy can make the boat move!
Have an activity you love to do with your kids? Share it with us in a comment below.
More Healthy Tips
Don't let your next vacation souvenir be a few extra pounds. Whether your ideal getaway is the mountains or a sandy beach, you can avoid vacation weight gain with some (or all) of these easy tips.
Want to see real, lasting results? Skip the diet. Make a lifestyle change instead. Research shows diets may help you see immediate weight loss, but keeping the weight off over the long haul requires changes you can sustain. Learn more.
You're looking to lose weight and trying hard, but dieting when your family isn't can be tough! Luckily, it's not impossible. With a healthy diet plan, you can feed your family and achieve your weight loss goals without losing your mind. Learn more!
Feel like the years are constantly taking their toll on your health and your waistline? Evidence shows that walking could be the ticket to not only getting fit, but staying fit. Learn why.
Smart selection of foods in your diet can help you to avoid gaining belly fat. Learn more about some healthy choices here.
You don't need invasive surgery or toxic chemicals to feel great. These health paleo-vegan recipes are as delicious as they are good for you.
Enjoy this Article? Let's Keep them Coming.
Make your health a priority. Get our latest updates sent to your inbox.
Published by:

Naturopathic health care with compassionate integrative doctors who understand your unique medical needs.