Experience... A natural, lasting approach to weight loss.
This isn't a yo-yo diet. Integrative Naturopathic Doctors in Santa Rosa create individualized treatment plans that offer real, long-term results. Our whole person approach treats the symptoms of weight gain so you can lose those unwanted pounds and keep them off.
There is a complicated relationship between your metabolism, hormones, medical history, diet, and lifestyle. Our doctors work closely with you to identify and treat any imbalances that are preventing you from losing weight. From optimizing your liver function and treating food allergies to improving your thyroid metabolism and addressing insulin resistance, we help your body reach its optimal performance.
Many who lose weight and discover a life with less belly fat experience an increase in confidence, decrease in food cravings, and an overall improvement in stamina, and energy. Losing weight can also decrease joint pain. It can improve your overall cardiovascular health, and decrease your odds of developing Diabetes.
hCG Diet & Weight Loss
These dietary and lifestyle guidelines will help you lose weight and keep it off.
Lipotropic Injections
Boost your body's natural weight loss with the necessary nutrients
B12 Vitamin Injections
Avoid weight gain by helping your body efficiently process fats and carbohydrates.
Whole Food Nutrition
Fill your diet with fresh, organic ingredients to create a sustainable slim life.
---
Call 707-292-8882 to Book Your Appointment Today!
Get Slim Now
Discover Rebecca's Weight Loss Success Story.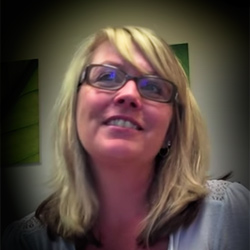 Meet Rebecca
---