Lose Weight Safely... The support you need to get slim and stay trim.
Medically Supervised Weight Loss in Santa Rosa, CA
Lose weight safely and say good-bye to it for good with the guidance of our Integrative Naturopathic Doctors in Santa Rosa. We have developed an approach to medical weight loss that allows you to work with your hormones and metabolism to end the fight and struggle. Learning how to integrate more pleasure into your life can enable you to enjoy the process of losing weight.
Our medically supervised and holistic programs ensure you shed pounds safely. This approach utilizes a unique combination of integrative medicine and weight loss programs including hCG diets, lipotropic and B vitamin injections. Individualized plans are designed with your unique needs and goals in mind.
By incorporating lifestyle modifications, medical nutrition, healthy organic food, exercise and a personalized treatment plan, we help you get slim and stay trim. You have the power to change your future and your figure.
hCG Diet & Weight Loss
Lose weight and keep it off with dietary and lifestyle guidelines that keep you well nourished, satisfied, and energetic.
Lipotropic Injections
Support your body's natural weight loss with key nutrients. Our Integrative, Naturopathic Doctors can help you find the right balance.
B12 Vitamin Injections
Help your body efficiently process fats and carbohydrates. Our Integrative Medical Doctors can help you determine what vitamins your body needs to help you stay fit and energetic.
Whole Food Nutrition
Forget prepackaged food. Maintaining your weight loss and active lifestyle requires a healthy diet. Learn to fill your body with fresh, organic nutrients.
---
Call 707-292-8882 to Book Your Appointment Today!
Talk to Our Doctors
Discover Rebecca's Weight Loss Success Story.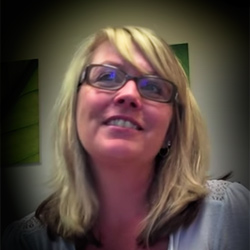 Meet Rebecca
---